Where Do You Inject Juvederm? 5 Top Treatment Areas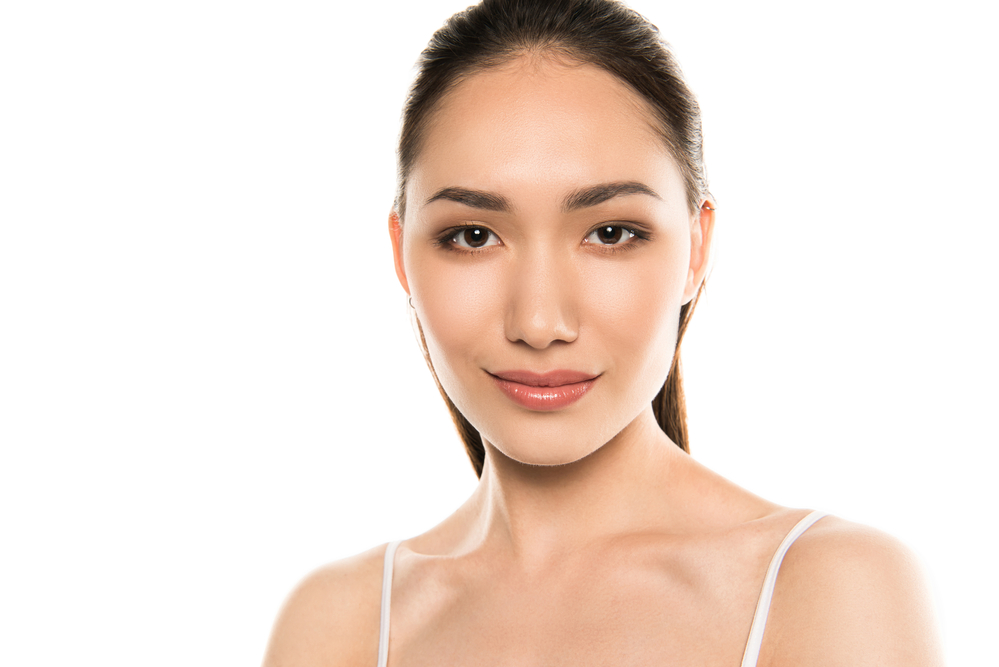 Do you feel like you're noticing new signs of aging in your skin every day? Are lines, wrinkles, or loose skin making you look older than you actually are? Do you want a reliable, non-invasive treatment option that can deliver natural, long-lasting results? If so, you could be an ideal candidate for Juvederm Franklin TN dermal fillers. We're excited to offer our clients this transformative treatment option at Franklin Skin and Laser in Franklin, TN.
Where Do You Inject Juvederm?
Like other dermal fillers, Juvederm is injected into the skin in the face, jawline, and neck areas. Our talented doctor uses a fine needle to build volume under the skin, resulting in the elimination of fine lines, wrinkles, and skin laxity. Thanks to a combination of lidocaine in the product formula and a topical anesthetic agent, the injection process is virtually pain-free for the majority of clients.
Top 5 Treatment Areas
These products are unique due to their diverse formulas. While the fillers all have the same base, each product in this family of dermal fillers is created to address a different sign of aging, giving these fillers a wide range of applicable uses.
Nasolabial Folds
This sign of aging is considered one of the most challenging to treat due to its location. Nasolabial folds usually form between the nose and mouth, where the skin is much thicker than it is in the rest of the face. Because of this, the folds that develop are more difficult to correct than other signs of aging. In addition, they are almost impossible to conceal once they begin to develop, which may be as early as your mid-20s.
Juvederm Franklin TN fillers help smooth away nasolabial folds by filling the surrounding skin. This instantly plumps the area and results in a more youthful appearance. The filler formula uses molecularly cross-linked technology to ensure that you experience the best, longest-lasting lift possible.
Marionette Lines
Marionette lines often present as vertical lines that reach from the corners of the mouth to the corners of the chin. Most clients see these lines develop in their mid-30s, but they can be instantly corrected with a dermal filler injection. A filler helps erase finer lines like marionette lines and can even enhance the natural shape of your chin, giving you a younger, more attractive profile.
Cheeks
Unlike similar filler brands, Juvederm Franklin TN offers a special product designed for the cheeks and midface. This area is typically impacted by less noticeable signs of aging, especially loss of volume. Over time, this concern can cause your entire appearance to change. You may notice that your cheeks appear sunken and that your cheekbones are more prominent through your skin.
With a dermal filler injection, you can immediately restore lost volume to your cheeks and midface. This can correct hollow areas and skin laxity, giving you brighter, firmer skin and transforming your whole face.
Undereye Areas
Many clients try to correct dark circles or bags under their eyes with topical treatments, but these concerns are often caused by loss of volume connected to the aging process. Our trained staff members can fill the undereye areas to restore volume, helping you look younger and more alert with one easy appointment.
Lips
As you grow older, your lips may become thinner and less defined. In addition, you may notice smoker's lines forming around the lips. Juvederm Franklin TN offers a dermal filler for the lips to help fill lines, plump the lips, and re-define the lip borders to accentuate the shape of your lips. Once injected, the filler is indistinguishable from the natural texture of your lips, giving you confidence in the look and feel of your final results.
How Does This Treatment Work?
These top-quality dermal fillers use hyaluronic acid to fill the skin and promote long-term volume and hydration. This acid is found in the body and helps retain moisture, giving it optimal filling qualities. It is modified by molecular cross-linking to stabilize the formula, giving it superior longevity. Over time, the acid is slowly and safely absorbed into the body. For most clients, follow-up treatments can be pursued for as long as desired.
As soon as the product is injected under the skin, it restores volume, lifts sagging skin, and corrects fine lines and wrinkles for a flawless finish. These instant results also allow our skilled staff members to build volume that is symmetrical and flattering to your unique features and cosmetic goals.
Which Filler Options Are Available?
At our office locations, we provide our clients with a range of filler options to meet their specific needs. Our Juvederm Franklin TN filler selection includes Ultra, Ultra Plus, Voluma, Vollure, and Volbella. Each of these fillers is created with a different aging concern in mind, and our doctor will recommend the best filler or combination of fillers to address your concerns during your initial consultation.
How Long Do Results Last?
Since every client is different, each treatment experience is unique. In general, these products last between 6-18 months in total. The longevity of your results depends on several factors, including the type of filler used, the severity of your aging concerns, and how carefully you care for your skin following treatment.
We recommend that clients observe our doctor's instructions closely to ensure optimal results. This includes allowing the product to settle into the skin after treatment and avoiding touching the treated skin for 2 weeks after your first appointment. We also recommend good sun protection for all of our clients, which can increase the lifetime of dermal filler products and prevent a number of common skin concerns.
Who Is an Ideal Candidate?
If you are an adult man or woman seeking a non-surgical option to correct signs of aging, you could be a good candidate for these dermal fillers. In order to pursue treatment, you should be generally healthy and free from any skin conditions that may interact negatively with this treatment. In addition, you should have realistic expectations about the results you will see after treatment.
While this treatment is considered appropriate for most skin types, tones, and sensitivities, it may not be recommended for clients with extremely sensitive skin or signs of irritation or infection in the target area. In addition, some clients with severe signs of aging may benefit from a more extensive treatment option. Our doctor can help you determine your candidacy for this treatment during your initial consultation at one of our locations.
What Can I Expect During Treatment?
Consultation
Your first appointment will be a one-on-one consultation with our professional doctor. This appointment allows our doctor to evaluate your skin, review your medical history, and discuss your ideal goals for treatment before your first series of injections. Our doctor will then make a treatment recommendation based on his evaluation of your areas of concern.
If you are approved for treatment with dermal fillers, our doctor will recommend the specific filler types that will best address your concerns. He will also provide you with a personalized treatment plan to help you optimize your results. This may include suggestions for treatment combinations that can enhance your final image and simultaneously address other skin or aging-related concerns. After your consultation, you can begin preparing for your first session.
Preparation
In order to prepare for treatment with dermal fillers, you should cleanse your skin regularly and avoid any irritating skin care products or treatments in the week before your appointment. Depending on your skin type, this could include everything from at-home exfoliants to chemical peels and microneedling. We ask that you avoid sunburn and tanning during your preparation period. You may also be instructed to stop taking some blood-thinning medications.
Treatment
You should skip applying makeup before your appointment and should clean your skin with a gentle cleanser. Once you arrive for your appointment, one of our experienced staff members will sanitize the target skin and apply a topical anesthetic agent to numb the area. Next, they will use a syringe to deliver the filler product to the predetermined areas of concern. As they progress with the injections, our staff members will build instant, effortless volume.
The amount of filler required for each client varies, but the injection process takes just 20-45 minutes to complete. Once our staff member is finished injecting the product, they will clean the injection sites and allow you to view your results in a mirror. You should notice that your skin appears tighter, plumper, and brighter. In addition, any signs of aging–including lines, wrinkles, and loose skin–should be noticeably diminished or completely erased.
After you're finished admiring your initial results, our staff member will provide you with simple instructions for your recovery. You are then free to return to your normal daily activities with zero downtime required.
Recovery
During recovery, you should wash your skin gently and avoid touching the treated areas for approximately 2 weeks. This allows the filler to settle into the skin and prevents you from accidentally disturbing the product. Once the filler settles, you can touch your face normally and should not be able to notice any difference between the texture of your natural skin and the injected filler. In addition, no one will know you had treatment unless you choose to tell them.
You should continue to avoid exfoliants, direct sun exposure, and blood-thinning medications until our doctor instructs otherwise. Most clients find that their skin feels complete back to normal within 1 week of their treatment. Some clients choose to schedule a touch-up appointment 2-3 weeks after their first treatment to add small amounts of volume after the filler settles.
Results
Your final results will be visible 2 weeks after treatment. Beyond this point, you can look forward to enjoying your freshly rejuvenated skin for the next 6-18 months. As the filler safely absorbs into your body, you will notice signs of aging slowly return. This gives you plenty of time to schedule your first follow-up treatment to maintain your ideal image.
If you choose to follow your recommended personalized treatment plan, you can expect to have just 1-2 dermal filler treatments per year. The convenience of this treatment, combined with its non-surgical nature and easy recovery process, makes dermal filler injections a perfect fit for almost every client.
Contact Franklin Skin and Laser to Learn More!
Don't let developing signs of aging keep you from feeling confident in your own skin. If you're ready for a change, Juvederm Franklin TN could be the product you've been waiting for! To learn more about how dermal fillers can restore youthful skin, contact our team of experts at Franklin Skin and Laser in Franklin, TN to schedule an initial consultation today! We look forward to helping you achieve your cosmetic goals!