What Services Can You Find at a Med Spa?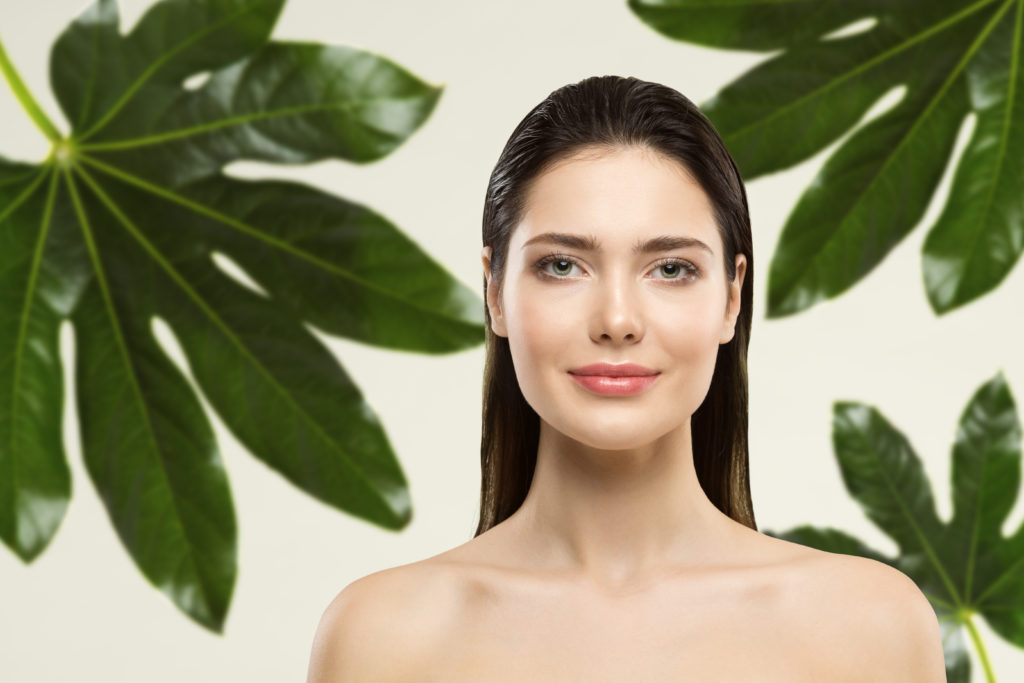 Facial and body imperfections, whether those are the signs of aging or simply unwanted pockets of fat, will affect your confidence. If you live in the Cool Springs area and are looking for a way to improve your appearance and don't know what treatment to schedule, we can help. At Franklin Skin and Laser, with two convenient locations in Franklin, TN, we offer all treatments definitive of a med spa that can help you perfect every area of your face or body.
What Services Can You Find at a Med Spa in Cool Springs?
Don't let the name fool you. A med spa isn't your standard doctor's office. However, what it is is an office that offers different treatments that can improve your appearance and your confidence. These treatments can address everything from complexion concerns to excess body fat. If you want to tackle your problem areas, combat the signs of aging, and correct aesthetic imperfections, a med spa is an office that can meet all of your cosmetic and aesthetic needs.
At Franklin Skin and Laser, we offer a variety of cosmetic treatments that can tackle everything from stubborn fat to unwanted moles and everything in between. Whether you want to treat your body, your face, or both, we can design a comprehensive treatment plan that helps you reach all of your cosmetic goals so that you can look and feel like the best version of yourself.
Body Contouring Treatments
Body contouring treatments are designed to address bodily imperfections like cellulite, loose skin, and stubborn fat. These treatments accomplish what your skincare routine, diet, and workout regimen cannot. If you suffer from stubborn pockets of fat and visible cellulite, we offer effective body contouring treatments that can address each of your concerns.
These treatments operate based on scientific processes and use different techniques to destroy fat cells and combat cellulite so that you can experience a tighter, more contoured body. When combined with a healthy diet and consistent exercise routine, these body contouring treatments deliver incredible, visible results that will help you finally reach your body goals. We offer:
Cellulite reduction with Profound
CoolTone
Cellulite reduction with Z-Wave
CoolSculpting
Liposuction
Skin tightening treatments
Gynecomastia surgery
Body Perfecting Treatments
Not only do we offer body contouring treatments that can target stubborn fat and tighten the skin to improve your appearance, but we can also address those skin nuisances and imperfections on the body.
We offer laser hair removal treatment so that you can be free of unwanted hair for good, as well as laser vein therapy to treat and eliminate those visible spider and varicose veins. We also offer mole removal treatments that can address non-cancerous growths, skin tags, unwanted moles, and suspicious moles that may be cancerous.
Vaginal Rejuvenation
In addition to body contouring and body perfecting treatments, we offer a treatment specifically designed for women called vaginal rejuvenation. The BTL Ultra Femme 360 treatment takes eight minutes to complete, is painless, and requires no downtime.
It tightens the vaginal area by increasing the body's collagen production in the area and restores youth to the entire vaginal region. The BTL Ultra Femme 360 treatment is an effective way to improve the appearance, look, and feel of the area and improve sexual satisfaction.
Cosmetic Treatments for the Face
Anti-Aging Injectables
Whether you have lines and wrinkles or suffer from volume loss as a result of the aging process, we offer many different anti-aging treatments and injectables that can restore volume to your appearance and, in doing so, give you a confidence boost unlike any other. We offer both neuromodulators and dermal fillers designed to combat the different types of lines, wrinkles, and signs of aging that appear on the upper, middle, and lower half of the face.
We can combine these treatments to address aging in a comprehensive treatment plan so that you can look and feel your best. We offer Botox and Juvéderm fillers that can target lines and wrinkles that have formed from dynamic expressions as well as volume loss.
Injectables That Treat Aging and Perfect the Face
These cosmetic injectables can perform both anti-aging and feature-perfecting treatments. Not only can Juvéderm treat the signs of aging, but it can also enhance the appearance by contouring different areas of the face, sculpting the chin and jawline, and augmenting the lips.
Fat Dissolving Injectables
We also offer a fat-dissolving injectable called Kybella that uses an active ingredient called deoxycholic acid to dissolve fat cells responsible for a double chin. When you undergo treatment with this particular injectable, you will experience a more defined chin profile and jawline and be free of your double chin for good. The ingredients in this injectable destroy fat cells, and the body then eliminates them over time so that you achieve gradual and natural-looking results.
Chemical Peels
If you want a simple way to improve your appearance and combat the signs of aging, as well as other complexion concerns, you can schedule a chemical peel and experience all the benefits that come along with this treatment. Chemical peels can target everything from acne scars to melasma and can be customized for your needs. At Franklin Skin and Laser, we offer the popular VI Peel as well as the three different effective, skin-transforming Skin Medica Peels.
Skin Perfecting Treatments
Aside from cosmetic injectables and chemical peels, we also offer many other skin-perfecting treatments at our office. We offer the Clear and Brilliant laser treatment, the DiamondGlow exfoliating treatment, microneedling treatments, laser hair removal for the face, dermaplaning treatments, the thread lift, and skin tightening treatments for the face with EXILIS and Profound.
Whatever your cosmetic concern, we can create the perfect treatment plan that addresses each of your problem areas so that you can experience a beautiful complexion.
Treating the Skin
If you suffer from skin imperfections that are affecting your confidence, we have a treatment that can address your area of concern. Whether your skin imperfection has developed over time as a result of environmental factors, the aging process, or is simply genetic, we have treatments that can address your unique needs. We offer treatments that address acne and rosacea, as well as laser skin resurfacing and photorejuvenation treatments.
We also can perform a laser eye lift to improve the appearance of the eye area and address aging and skin laxity. Additionally, we can help restore your healthy skin by removing unwanted tattoos with laser tattoo removal treatments. We also have treatments that can remove Port Wine stains, improve the appearance of acne or general skin scars, and address skin imperfections with Profound Radiofrequency Microneedling treatments.
Med Spa Treatments for Men
Med spas aren't just for women. Men have cosmetic concerns just like women do, and for that reason, we offer some specific treatments that can meet the needs of men struggling with aesthetic and body imperfections. We offer Botox for men to help address dynamic wrinkles and restore a youthful, rejuvenated, and well-rested-looking appearance.
We also offer dermal fillers to help restore volume to certain areas of the face. Those who want to address areas of stubborn fat that they can't eliminate at the gym can schedule a CoolTone or CoolSculpting session to inconspicuously target stubborn fat cells and achieve natural-looking results. We also offer laser hair removal treatments for both the face and body that can help men achieve their aesthetic goals and be free of unwanted body or facial hair for good.
The Benefits of Choosing a Med Spa
No matter what your cosmetic concern, we offer treatments that can meet all of your needs. If you live in the Cool Springs area and are looking for a one-stop-med spa that can not only remove an unwanted mole or tattoo but also restore volume to your face and help erase the signs of aging, you can find it here at Franklin Skin and Laser.
Once you experience all the benefits that come from trusting your aesthetic concerns to professionals at a med spa, you will love your results. You will have increased confidence in your appearance. Confidence is a priceless commodity, so we will do everything possible to help you love your reflection.
Schedule Your Consultation Today
If you Live in the Cool Springs area and want to get the upper hand on the aging process, correct cosmetic imperfections, reach your body goals, or all of the above, you'll find everything you need at our med spa. Contact one of our two Franklin Skin and Laser locations in Franklin, TN, to schedule a consultation with one of our experienced team members who will help you address all of your concerns and help you look and feel your best.