What Makes Tumescent Liposuction Different?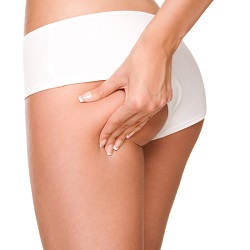 The techniques, technology, and equipment used to perform liposuction have advanced a great deal since the procedure was first made available. Now, there are a wide variety of approaches to liposuction that can provide the personalized weight-reduction treatment you need to reach your body goals.
Aesthetic surgeon Dr. Steven Bengelsdorf performs a type of liposuction known as tumescent liposuction. This technique involves the injection of a tumescent fluid into the area where the fat is being removed. The fluid helps to expand the fat cells, which makes the removal process easier, numbs the area to make the procedure more comfortable, and helps to control bleeding.
Contact our office to schedule a consultation for your liposuction procedure. Dr. Bengelsdorf will help formulate a personalized plan to ensure that the results of your liposuction procedure satisfy your aesthetic needs.