What Is Xeomin and How Does It Work?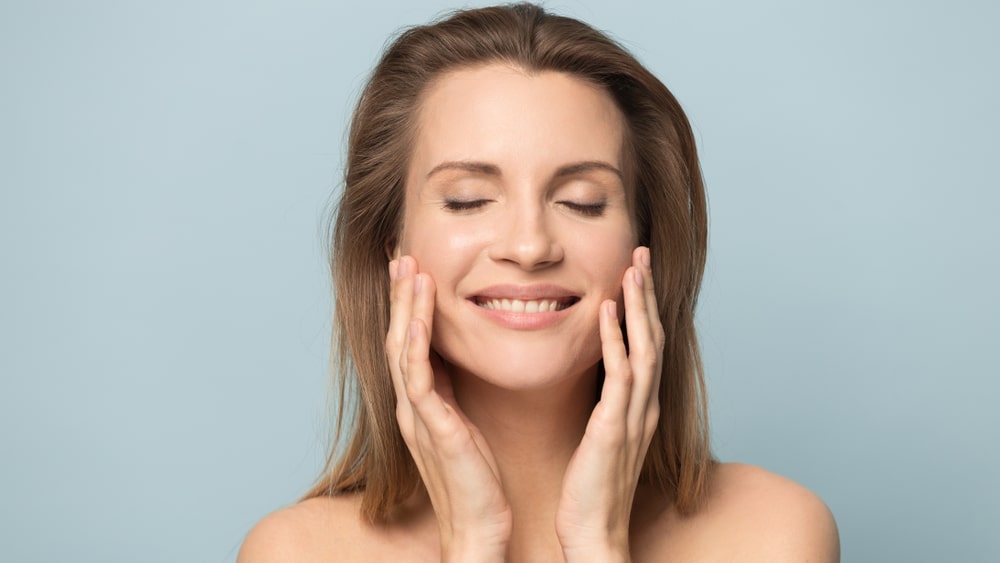 Wrinkles and fine lines are a normal part of your skin's aging process. As you get older, your skin loses collagen and elastin, the fibers that keep it firm and smooth. Over time, facial creases can deepen and make you look older than you would like.
If you're looking for an anti-aging treatment to reduce fine lines on your face, consider Xeomin. At Franklin Skin and Laser, we perform Xeomin injections for clients with mild to moderate fine lines. Read on to learn more about Xeomin and how it works.
Xeomin for Eyebrow Lines
Xeomin is FDA-approved to treat glabellar lines, or "eyebrow 11s," the vertical expression lines that can appear between your eyebrows over time. If you scowl and look angry often, these lines become deeper and more noticeable. Xeomin injections can make your natural expression look more relaxed.
So how does Xeomin work? Xeomin is a neurotoxin injectable that blocks facial muscles from contracting. This smooths the skin between your eyebrows and reduces the appearance of glabellar lines. It works similarly to Botox, but with a slightly different formula.
The Difference Between Botox and Xeomin
Botox contains botulinum toxin A along with other ingredients to smooth wrinkles. These additives help relax your wrinkles and make your facial expressions less intense. Xeomin only contains botulinum toxin A, delivering the pure neurotoxin straight to your facial muscles.
Xeomin can be more effective than Botox for some clients because of its pure, concentrated form. Patients may not become resistant to the formula as quickly since there are no other ingredients for the body to respond to.
How Long Does Xeomin Last?
Xeomin results are appealing, so it makes sense that you would want to enjoy them for as long as possible. Xeomin can last up to four months after your treatment. During this time, your body metabolizes the botulinum toxin A in the formula. As the effects start to wear off, you may notice your "eyebrow 11s" coming back.
To maintain your youthful skin and wrinkle-relaxing results, we recommend scheduling follow-up appointments. Maintenance Xeomin injections will keep your skin smooth and help you look like your best youthful self.
Comfortable and Convenient Treatments
We ensure your comfort during your Xeomin injections by using a specialty syringe with an ultra-fine needle tip. This thin of a needle very helps to avoid any pain, bruising or swelling at the injection site. However, if there is a bruise from our injection, we offer complimentary bruise treatments to speed up the healing process.
It is important to avoid any blood thinning medications before your Xeomin treatments if you bruise easily. We recommend avoiding consumption of aspirin or other non-steroidal anti-inflammatory drugs such as Ibuprofen, Advil®, Motrin®, Nuprin®, Aleve®, Celebrex®, Fish oil, Ginko Biloba, St. John's Wort and high doses of vitamin E for 7-10 days prior to procedure, as these increase your risk of bleeding and bruising at the treated site(s). It is also recommended to avoid alcoholic beverages at least 24 hours before getting Xeomin injections to as this can also cause brusising and bleeding at the injeciton site.
Patients love Xeomin injections because they are a convenient treatment for eyebrow wrinkles. You don't have to worry about invasive techniques or surgery when you get Xeomin. Many clients return to work or other daily tasks after their Xeomin appointments.
Treatment time is quick and is less than 30 minutes. We can work with your schedule to set up an appointment time that works for you. Relaxing your wrinkles doesn't have to be complicated or time-consuming.
Are You a Good Candidate for Xeomin?
If you are considering Xeomin treatments, there are a few things to keep in mind. Most clients who want to smooth wrinkles in between their eyebrows are approved for Xeomin. However, it is important to have realistic expectations about these treatments.
Here are a few things to remember when you're thinking about getting Xeomin injections.
Multiple Appointments
Xeomin is a temporary glabellar line treatment. This means the formula will wear off after a few months. If you want to maintain your results, you will need to schedule follow-up Xeomin injections. Because we offer convenient appointment times and short injection periods, making time for Xeomin should be no problem for most clients.
Resistance to Botox
If you've experienced unsatisfactory results from Botox treatments, Xeomin may be a better option for you. During your initial consultation, we will discuss your medical history and any treatments you have had in the past. This will tell us whether Xeomin is right for you. If Botox isn't working anymore, don't give up; Xeomin could be the answer.
Non-Surgical Solution
Patients who want to avoid cosmetic surgery are good candidates for Xeomin. This skin treatment effectively smooths wrinkles without the need for general anesthesia or invasive techniques. Many clients are more comfortable with minimally invasive injections like Botox or Xeomin, and we're happy to offer them to you.
Diminished Mild to Severe Glabellar Lines
Xeomin is FDA-approved to treat glabellar lines that make you look angry, stressed, or imclient. If you experience mild to severe wrinkles and fine lines between your eyebrows, Xeomin could be the perfect treatment for you. With these injections, your face will look more relaxed, giving you a more youthful appearance overall.
No Active Skin Problems
Patients with active skin infections, rashes, or swelling will not be approved for Xeomin injections. You should wait until these problems go away before scheduling your injection appointment.
Additionally, if you are pregnant or breastfeeding, your skin may be more sensitive or vulnerable. Always consult your physician before undergoing any cosmetic treatments during pregnancy or while nursing.
Xeomin Appointments in Franklin, TN
Franklin Skin and Laser in Franklin, TN, offers Xeomin injections for all of our clients. We have a friendly, compassionate staff dedicated to helping you achieve your best skin.
Before your Xeomin injections, we'll perform an initial evaluation of your face to determine how many units of Xeomin you need. Your questions and concerns are always welcome.
You can book your Xeomin consultation by calling our office or visiting us in person. We can't wait to help you get rid of eyebrow wrinkles and look younger. Book your appointment today.