What Is a Thread Lift?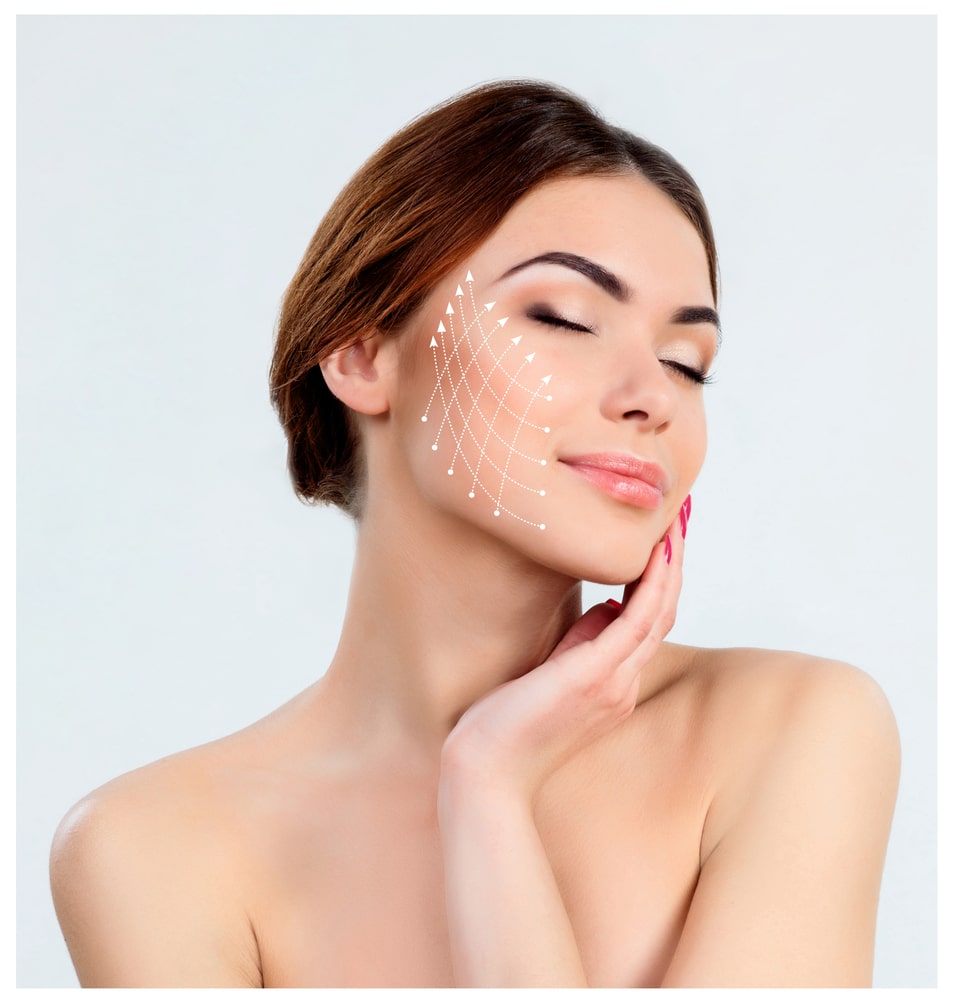 Everyone's skin changes as they get older. Once you're in your 20s, your body begins decreasing the production of collagen and elastin, two proteins that give skin structure and resilience.
Over time, the lack of these proteins and the natural effects of gravity, sun exposure, and environmental damage can cause your skin to look aged before its time. In the past, the only adequate solution for skin concerns such as laxity, wrinkles, and a lowered brow line was surgery.
However, clients now have less invasive treatment options, such as a thread lift with Franklin Skin and Laser in Franklin, TN. Face thread lifts are one of the latest procedures that restore your skin's youthfulness without requiring surgery.
What Is a Thread Lift?
A thread lift is among the most effective ways to address and lift loose skin without surgery. In a thread lift, we'll insert customized fibers, or threads, under the skin, allowing us to pull the skin up and back. The procedure targets skin laxity concerns, such as jowls, hooded eyelids, and loosening neck skin.
The threads used in the procedure are surgical sutures with tiny barbs and anchors designed to hold and lift the skin and its underlying tissue for a more youthful appearance.
How Does a Thread Lift Work?
In a thread lift procedure, we'll use a blunt-tipped cannula to embed the specialized fibers under the skin. Since the threads have barbs and cones, they hook into the tissue. Then, we can adjust them to achieve your younger, lifted appearance.
The fibers used in a thread lift are the same as sutures that have been used in cardiothoracic surgery for decades. Completely absorbable, they fully dissolve in the skin within four to six months. However, their benefits continue well beyond that time.
The body reacts to these threads by beginning a natural healing response. This response creates fibroblasts and collagen, effectively restoring the proteins that give skin its youthful strength and resilience. The new structure maintains or even improves your results for a year or longer.
What Are Different Types of Thread Lifts?
Thread lifts vary in the types of threads used and the areas the procedure targets. Our practice uses polydioxanone (PDO) threads, which have a long history of use as surgical stitches. A thread lift could also use poly lactic-co-glycolic acid (PLGA) threads, polyglycolic acid (PGA) threads, or poly-L-lactic acid (PLLA) threads.
PDO threads are made of a biodegradable polymer and take six months to dissolve. They have been FDA-approved as a Class II medical device.
There are three primary types of PDO threads in use for thread lifts. Each serves a specific purpose in restoring sagging skin.
Mono Threads
Mono threads have no barbs. They primarily tighten skin and provide a more subtle lift. We may use these sutures alone for clients who seek less-dramatic results or in conjunction with other thread types. Despite the lack of barbs, mono threads still offer collagen stimulation.
Cog Threads
The barbs on cog threads hook into the skin. They can be unidirectional, with all of the hooks facing the same direction, or bidirectional, with hooks facing opposing directions for better grip.
Screw Threads
Screw threads have intertwined barbs that allow for better volume restoration. In addition, they're optimal for addressing deeper folds and wrinkles, such as marionette lines and nasolabial folds.
These threads also provide more extensive collagen and elastin production than mono threads.
What Areas Can I Target with a Thread Lift?
While you can use a thread lift to target sagging buttocks or drooping skin above the knees, most clients choose a face thread lift to restore a tighter, smoother appearance on the skin most frequently seen. Here are some of the most popular thread lifts available.
Thread Brow Lift
A thread brow lift is a minimally invasive way to lift and tighten the eyebrows while reducing the appearance of fine lines and wrinkles. We insert the threads into the forehead to raise the eyebrows and smooth lines and wrinkles. The procedure typically lasts about 45 minutes.
Cheek Thread Lift
A cheek thread lift can restore volume to hollow cheeks and create a more contoured appearance. It can also reduce the appearance of nasolabial folds and marionette lines.
Neck Thread Lift
A PDO neck thread lift repositions the skin of the neck to address sagging, lines, and wrinkles. In addition, the procedure can target concerns such as a turkey neck, textural issues, and neck bands (Venus rings).
Can You Benefit from a Thread Lift?
Have you begun to notice sagging skin, lines, or wrinkles? A thread lift offers a minimally invasive option to restore your smooth, structured skin without surgery and extensive downtime.
At Franklin Skin and Laser, we want to help you restore your skin's youthfulness using the most effective procedures available. Schedule your consultation with our Franklin, TN, office, and learn what a thread lift can do for you.