What Are the Benefits of Using Dermal Fillers?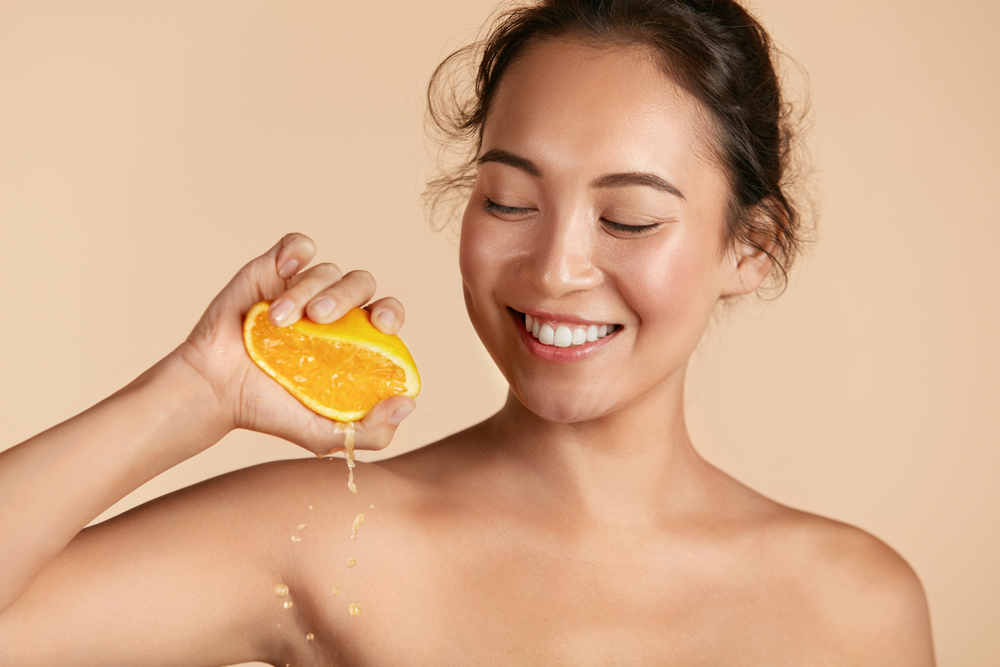 If you live in the Cool Springs area and are looking for an office you can trust where you can begin a treatment plan with dermal fillers, we can help. At Franklin Skin and Laser in Franklin, TN, we offer Juvederm fillers, some of the most popular cosmetic injectables in the beauty world that can combat aging, enhance your features, and improve your appearance in a non-invasive, quick, and painless treatment.
What Are the Benefits of Using Dermal Fillers?
Dermal fillers provide men and women alike with the opportunity to improve their appearance and enhance their features. Fillers can address the signs of aging as well as create facial proportion, symmetry, and balance. Not everyone is genetically gifted with perfect features, but when you use the right dermal filler, you can improve your features and reach your aesthetic ideals in a quick and virtually painless treatment process.
It Delivers Long-Lasting Results
Fillers only deliver temporary results, but those temporary results are also long-lasting results. Depending on the formulation used to treat your specific area of concern, you can expect your results to last anywhere from six months to two years. The mobility of the treatment area, as well as the product formulation used during the injection process, will also determine how long the results last.
During a consultation, one of our experts can give you more details about your chosen filler and how long you can expect your results to last. Regardless of the filler we use to treat your problem areas, you may only need one to two treatments each year to maintain consistent results.
It Delivers Natural-Looking Results
Cosmetic injectables can deliver some subtle and natural-looking results when injected by an experienced and trained injector who knows the importance of injecting to create subtle and balanced results. When you begin a treatment plan with dermal fillers at our office, you can expect to look like an improved version of yourself, not a completely different person.
We've all seen those after pictures of fillers gone wrong, and yet when you trust our experts for your aesthetic needs, you can expect to achieve natural-looking results that will increase your confidence in your appearance.
It's a Virtually Painless Treatment
The phrase "beauty is pain" it's not necessarily untrue, but it's not always the case either. A dermal filler treatment defies this notion because the treatment process is virtually painless. Many dermal fillers on the beauty market are now formulated with lidocaine. When lidocaine is included in the filler formulation, it helps create a pain-free injection.
Additionally, there are topical solutions that we can apply to your skin to ensure added comfort. This treatment process is living proof that you really can improve your appearance and do so without experiencing any pain.
It's a Versatile Treatment
Another one of the many benefits of beginning a skincare routine with dermal fillers is that you will be beginning a treatment that is not just effective but also versatile. You can use one or more fillers to target different areas of your face for different reasons. You can use fillers to address the signs of aging, restore volume to specific areas, smooth lines, facial folds, and wrinkles, contour your cheeks, improve your chin profile, and augment your lips.
Whether you want to erase the signs of aging that have shown up on your face or enhance your features, we can design a treatment plan that helps you do exactly that. The right combination of fillers may be exactly what you need to reach your aesthetic goals and look and feel your best.
It's a Non-Surgical Treatment
Dermal fillers provide clients with an effective non-surgical alternative to surgery. If you're not ready to undergo cosmetic surgery to improve the signs of aging or enhance your features, you don't have to. You can use a filler to achieve incredible results without incisions, anesthesia, needles, or surgical techniques.
There's No Downtime
Filler treatments only take 10 to 20 minutes to complete. Once your treatment is over, you'll be able to resume your normal daily activities without any interruption to your schedule. Aside from following some aftercare instructions, you won't have to take time off work or plan on a lengthy recovery.
Results Are Immediate
Another one of the many benefits of these fillers is that you'll see immediate results. An injection will deliver immediate results that will continue to improve as the filler settles and integrates with your skin's structure. You'll see the best results a week after your treatment, but you'll get the benefit of instant volume immediately following your injection appointment.
Choosing Cosmetic Injectables in Cool Springs: Our Fillers
At Franklin Skin and Laser, we are proud to offer the Juvederm collection of fillers. These fillers can address several different cosmetic, aesthetic, and aging-related concerns and help you feel more confident in your appearance. Whether you want to use one or more of these fillers, our experts can design a treatment plan that meets all of your aesthetic needs and goals.
Juvederm is a collection that has different filler formulations that can target many different areas of the face. The treatment is completely customizable, and you can be treated with two or more fillers simultaneously to achieve your cosmetic goals. These the specific fillers that we offer here at our office include:
Juvederm Ultra
Juvederm Ultra Plus
Vollure
Voluma
Volbella
Juvederm Ultra
Juvederm Ultra is a dermal filler designed to enhance features and smooth lines around the mouth like nasolabial folds and other kinds of smile lines. Depending on your goals, we can use one of these fillers to smooth wrinkles, augment your lips, or both. When treated with this particular filler, you can expect results to last up to one year.
Juvederm Ultra Plus
Juvederm Ultra Plus is a similar filler to Juvederm Ultra, but it is formulated with a thicker consistency to adequately target those deeper lines and wrinkles. Patients who need a thicker formulation to smooth smile lines and facial folds can utilize this filler to achieve their goals. This filler takes the results of Juvederm Ultra to the next level and can restore youth to the faces of clients with more severe lines and wrinkles.
Juvederm Vollure
Juvederm Vollure is a dermal filler designed to treat the lines that form around the nose and mouth, also known as parentheses lines. It can help smooth moderate to severe facial wrinkles, and results last up to 18 months post-treatment.
Juvederm Voluma
Voluma is a dermal filler that can both add volume to the cheeks and enhance the chin profile. When injected into the cheeks, it can lift and contour the appearance by restoring volume or volume that has been lost as a result of the aging process. If you suffer from mid-facial volume loss, there is a solution, and you can find it in this particular filler.
Additionally, this filler can be injected into the chin to enhance the chin profile and help you improve the aesthetics of your features. When injected into the cheeks, you can expect results for last up to two years in one injected to the chin, your results for last up to one year.
Juvederm Volbella
Volbella is a popular filler that is used to augment the lips. If you want to improve your appearance by adding volume to your lips, this filler can help you reach your aesthetic goals. It can also be injected into the area above the lips to smooth lipstick lines, technically known as perioral lines. Once treated with this filler, expect results to last up to one year.
Am I a Candidate for Dermal Fillers in Cool Springs?
If you've been considering beginning a treatment plan with dermal fillers but aren't sure if you are a candidate, there are some qualifications that will determine if you are eligible for treatment.
The ideal candidates are healthy clients over the age of 21 who are not currently nursing or pregnant. Additionally, clients should not be allergic to any of the ingredients in these fillers, including lidocaine. A pre-treatment consultation is the best way to determine if one or more of the Juvederm fillers are right for you.
Fill, Plump, and Lift Your Face
The Juvederm collection has so many different fillers that can meet the diverse aesthetic needs of both men and women. If you live in the Cool Springs area and want to fill, plump, or lift different areas of your face, we can find a filler that's right for you. Contact us today at Franklin Skin and Laser in Franklin, TN, to schedule your consultation and learn more about these effective cosmetic injectables.