Benefits of Chemical Peels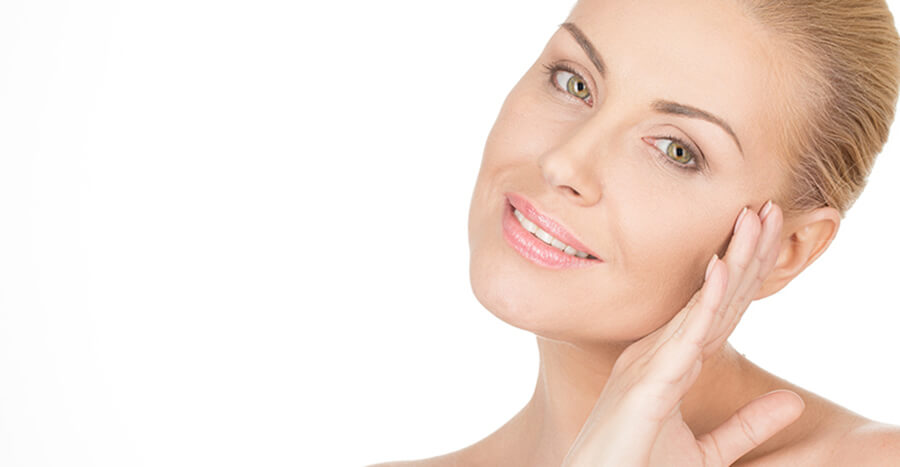 Beautiful skin takes work, but we can help do some of that work for you at Franklin Skin and Laser in Franklin, TN. We offer different types of chemical peels that can help perfect your skin, combat stubborn skin imperfections, and help you get that beautiful vibrant glow. In just one quick, non-invasive treatment, you'll see an improvement in fine lines and wrinkles, acne scars, and even those stubborn brown spots.
What Are the Benefits of Chemical Peels?
Chemical peels provide clients with the ability to change their skin with a simple, non-invasive treatment. Peels can help treat many different skin conditions and help promote healthy, vibrant skin. These peels use a combination of acids and nutrient-rich ingredients to help target some of your most stubborn skin conditions.
They Can Help Improve Acne-Prone Skin
If you've tried everything in an attempt to heal your skin and eliminate acne, a chemical peel may be just what you need to get rid of those blemishes for good. While acne can be an internal reaction to your diet, your hormones, or other bodily systems, it often results from bacteria on the surface of the skin.
Those who have oily skin, thanks to their genetics, also may struggle with acne, but there are peels specifically designed to improve acne-prone skin. These peels contain salicylic and glycolic acid, which will help eliminate breakouts and improve the skin within days of treatment.
Treatments Are Quick
Chemical peels must sit on the surface of your skin for a specific period, but because they contain strong acids and ingredients, that time is usually very short. Your entire treatment may only take 30 minutes to complete from start to finish. As a result, you can easily add chemical peels into your monthly beauty and skincare regimen without sacrificing significant amounts of time for treatments.
They Can Address and Reverse Sun Damage
Sun damage is one of the unfortunate consequences of spending too many years in the sun without using sunscreen or any other protection for your skin. However, thanks to different chemical peels, you don't have to live a life of regret for those years spent in the sun but instead can address and reverse sun damage with a chemical peel specifically designed to do so.
Such peels help target and reverse skin damage by increasing the body's elastin and collagen production, which helps reverse the signs of aging.
There's a Peel Suitable for Everyone
Peels come in three different types: light, medium, and deep. Regardless of what your skin type is, you most likely qualify for a peel. We consider several different factors when choosing the right peel for you, including your skin type, how sensitive your skin is, whether you've ever undergone a chemical peel before, and the conditions you seek to address.
They Aren't Just for Your Face
A chemical peel can improve the skin, and while the face is the most popular treatment area, it can also be performed on the neck, chest, hands, or any other area of the body where you want to improve your skin. Skin imperfections and conditions aren't limited to your face, and for that reason, we can help you reach all of your skin goals with a peel designed to treat your needs.
Our Peels
At Franklin Skin and Laser, we know that everyone has different skin goals, but everyone also shares a goal of achieving a beautiful and flawless complexion. For this reason, we offer several different chemical peels, each of which is designed to target and treat a different skin concern. During your initial consultation, we will review these peels with you in detail and evaluate your skin, discuss your concerns, and create a customized plan for you.
The VI Peel
The VI Peel is a popular and award-winning chemical peel that requires no preparation and very minimal downtime. Regarding its strength, the original formula of the VI Peel is a medium-strength peel. Still, other formulations of the VI peel come in various strengths and concentrations of ingredients. It can address many different skin concerns, including the signs of aging, sun damage, uneven skin tone, poor skin texture, fine lines and wrinkles, and keratosis pilaris, among others.
This peel is safe for all different skin types and delivers visible and dramatic results within seven days of treatment. It helps promote skin health and radiance after just one treatment and is a good option for those who:
are experiencing the early signs of aging
want smoother skin texture
have sensitive skin
have experienced keratosis pilaris
SkinMedica Peels
At Franklin Skin and Laser, we also offer peels by the highly esteemed professional and medical-grade skincare line, SkinMedica. There is a light, medium, and deep peel from this brand that can target and treat different skin conditions based on the client, skin type, and needs.
The Illuminize Peel
The Illuminize Peel is SkinMedica's lightest peel and treats the topmost superficial layer of the skin to target wrinkles, fine lines, dark spots, sun damage, and the signs of aging in the skin. This peel contains a combination of salicylic, phytic, and alpha-hydroxy acids. Once you undergo an Illuminize Peel, you will see results within several hours of your treatment.
Your skin will look and feel tighter and brighter immediately after your treatment. This peel is a good option for those who want to brighten their skin before a special event or for those who have never undergone a chemical peel before and want to start with something gentle yet effective.
The Vitalize Peel
The Vitalize Peel is SkinMedica's medium-strength peel and is designed to address the signs of aging and reverse sun damage. It contains different acids, including alpha hydroxy acid, beta hydroxy acid, resorcinol, and retinoic acid, among other nutrient-rich ingredients that make it an effective option for all different skin types.
While this treatment is stronger than the Illuminize Peel, it will still deliver some incredible results within a few days of treatment. Once you undergo the Vitalize Peel, you may experience peeling for a few days, which will help you feel like the process is working, which it is, and once the peeling ceases, you will be able to enjoy your healthier, younger-looking skin.
The Rejuvenize Peel
The Rejuvenize Peel is the deepest peel by SkinMedica designed to help reverse sun damage, minimize the signs of aging, reduce scarring, and enhance the complexion. This peel contains resorcinol, retinoic acid, alpha and beta hydroxy acids, and other essential ingredients for beautiful skin. Patients may experience peeling after undergoing this particular chemical peel, but the results will be visibly improved and younger-looking skin.
What Can I Expect During Treatment?
Your Consultation
Choosing the right peel for your skin begins during your initial consultation, where you will meet with one of our experienced providers. During this consultation, we will help choose the suitable peel for your needs and goals. We will examine your skin, learn more about your concerns and your goals, and then, once we understand your skin type and problem areas, we can choose the peel that's right for you.
At this time, we will also provide you with preparatory instructions that must be followed before your peel, if any. Lighter peels do not require any preparation, but deeper peels may require that you avoid certain products or medication before undergoing treatment.
Your Treatment
If you've never experienced a chemical peel before, you can expect it to feel much like your standard facial. Chemical peels may be combined with facials or other treatments for enhanced results. We will apply the peel to your skin during treatment and let it sit for a set period of time. Once that time has passed, we will remove the peel from your skin and finish the treatment process.
The Aftercare
You can resume all of your normal daily activities after your treatment is complete. You may be provided with a list of aftercare and directives to follow if you undergo a deeper peel. It's important that you protect your skin after undergoing a chemical peel since the top layer will be removed, and you have a newer, fresher layer that requires sun protection.
You should also stay hydrated by drinking plenty of water and applying moisturizer to your skin. Additionally, if you do experience peeling, do not pick at your skin. Resisting the urge to help speed this process along can spare you skin damage and even possible scarring. Let your skin peel naturally, and apply moisturizer as needed to minimize the peeling. Peeling only occurs for a few days, if that, so you won't have to live with this effect very long.
Your Results
Results vary among clients based on their skin type, skin condition at the time of treatment, and the type of peel they choose to undergo. All of these peels deliver some form of immediate results, so you will see positive changes in your skin after your treatment, regardless of which peel you choose.
Maintaining Your Results
If you have a very stubborn skin condition, such as acne scarring, it may take several chemical peels before you experience optimal results. During your initial consultation, we can let you know what kind of results you can expect and how many treatments you will need to achieve your skin goals.
Additionally, scheduling regular peels can help you maintain your results long-term and achieve the healthiest skin possible. Each chemical peel builds upon the work and benefits of the one before it, so every time you schedule this treatment, you will be one step closer to reaching your ultimate goals.
Invest in Good Skincare Products
When you invest in a professional skincare line, you can help maintain the results of your chemical peel and keep your skin looking its very best on a day-to-day basis. We can make product recommendations for you during your treatment to help you begin a new regimen that includes all the products you need to promote optimal skin health. Beautiful skin starts at home, and when you do your part, we can do ours and helping you achieve the skin of your dreams.
Schedule Your Initial Consultation
Getting beautiful skin doesn't have to be painful or complicated. A chemical peel is the perfect treatment to add to your skincare regimen to help improve your skin, make your products work better, and get a glowing complexion. Contact us today at Franklin Skin and Laser in Franklin, TN, to schedule your initial consultation and find out more about how a chemical peel can change your skin for the better.