The Ultimate Guide to PDO Thread Lifts in Franklin, TN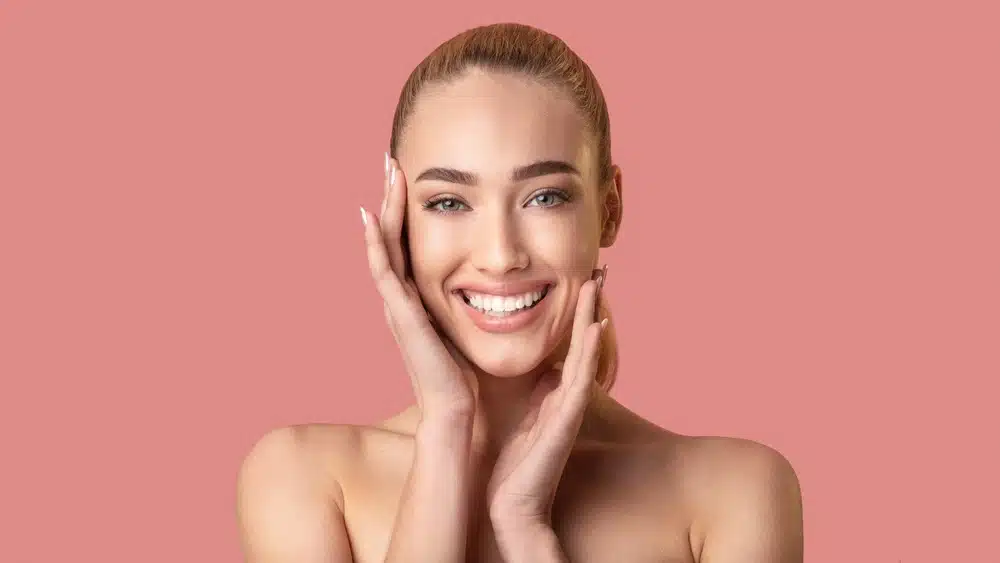 For most men and women, the natural aging process comes with several unwanted effects — and some of the most unwanted include loose, wrinkled, sagging, or thinning skin.
These changes in your skin are usually due to dwindling levels of two crucial proteins: collagen and elastin. Both of these proteins play a big role in the elasticity, plumpness, and overall appearance of your skin.
Unfortunately, your face is usually the first area to show the effects of declining collagen. This leaves many people with wrinkled or drooping skin by their 40s.
A facelift used to be the only way to address sagging or loose skin on the lower half of the face. But at Franklin Skin and Laser, we are proud to help men and women in Franklin, Brentwood, and Nashville achieve smoother, younger-looking skin with a revolutionary procedure known as a thread lift.
What is a PDO Thread Lift?
A thread lift is an FDA-approved anti-aging treatment that we offer as an alternative to a surgical facelift. During a non-surgical thread lift, we strategically place thin threads made from polydioxanone (PDO) under the surface of your skin to provide a gentle lift and stimulate collagen production.
There are several types of threads that can be used during a thread lift:
Braided threads
Unilateral barbed threads
Bilateral barbed threads
Monofilament threads
Z-directional barbed threads
Each type of thread serves a specific function during a thread lift. We will determine which threads are right for you based on your unique facial structure, the current condition of your skin, and the results you're hoping to achieve.
How Do PDO Thread Lifts Work?
During a PDO thread lift, very thin, barbed threads are carefully placed under your skin and anchored in place to provide an instant lifting effect. These threads also trigger your body's internal healing responses and stimulate collagen production. As your body's collagen production increases, your skin becomes fuller, smoother, and thicker.
Over time, the PDO threads dissolve and are slowly replaced by collagen. These strong, fresh, and healthy collagen fibers continue to lift your skin and hold it in place for long-lasting, natural-looking results.
4 Benefits of a PDO Thread Lift
For many people, PDO thread lifts are a powerful tool in the fight against aging. But their benefits extend beyond just helping restore a more youthful appearance. There are four unique benefits of thread lift treatment that make it a practical choice for anyone who wants to address loose or sagging skin on their face.
1. Treatment is Quick and Non-Surgical
A traditional surgical facelift typically takes three to six hours to complete and requires you to go under general anesthesia. It also comes with a lengthy recovery period and a good amount of swelling and bruising.
On the other hand, a PDO thread lift only takes 25 to 30 minutes to complete and is completely non-surgical. This means the recovery process is significantly easier. In fact, there's no need for downtime after a PDO thread lift. You can go back to work and resume many of your normal activities immediately after your thread lift procedure.
2. Threads Are Fully Biocompatible and Biodegradable
PDO threads have been used in the medical field for decades. They are also fully biocompatible, which means that your body should not reject them for being a foreign substance.
Additionally, PDO threads are biodegradable, so they will fully dissolve naturally within your body. The unique polymer threads work similarly to the dissolvable sutures that are frequently used in clinical settings.
3. PDO Thread Lifts Can Be Combined with Other Procedures
It's easy to combine a PDO thread lift with other cosmetic treatments to achieve more dramatic results. Many people choose to pair thread lift treatment with dermal fillers or neuromodulator injections.
Neuromodulators like Botox and Xeomin can address dynamic wrinkles on the upper half of your face that a thread lift cannot target, such as crow's feet, frown lines, and forehead creases. Dermal fillers can be used to strategically add volume to certain areas to create a more youthful overall appearance.
4. Provides Immediate and Long-Lasting Results
One of the biggest benefits of a PDO thread lift is that it provides instant results. As soon as the threads are secured in place, your skin is gently pulled back and lifted. You can expect to leave our office looking younger than when you came in. This provides a huge advantage over surgical facelifts that make you wait weeks to see the results.
However, the immediate effects of a PDO thread lift are not the final results. The appearance and firmness of your skin will continue to improve for months after treatment is complete. This long-term improvement is due to the boost in collagen production that a thread lift initiates.
Who Is a Good Candidate For a PDO Thread Lift?
In general, a PDO thread lift is a good idea for men and women who have mild to moderate wrinkles and loose or sagging skin around their mid and lower faces. They are recommended for people in their 30s, 40s, and 50s who want to avoid surgery and do not yet have severe or advanced signs of aging.
Schedule Your Thread Lift Consultation
If you think you may be a good candidate for this novel anti-aging treatment, the first step you should take is to schedule your consultation at Franklin Skin and Laser.
During your consultation, we will get to know you a little better and assess your skin to determine whether a PDO thread lift is right for you. Give us a call today to get started.