The Science Behind Body Contouring: How It Works and What to Expect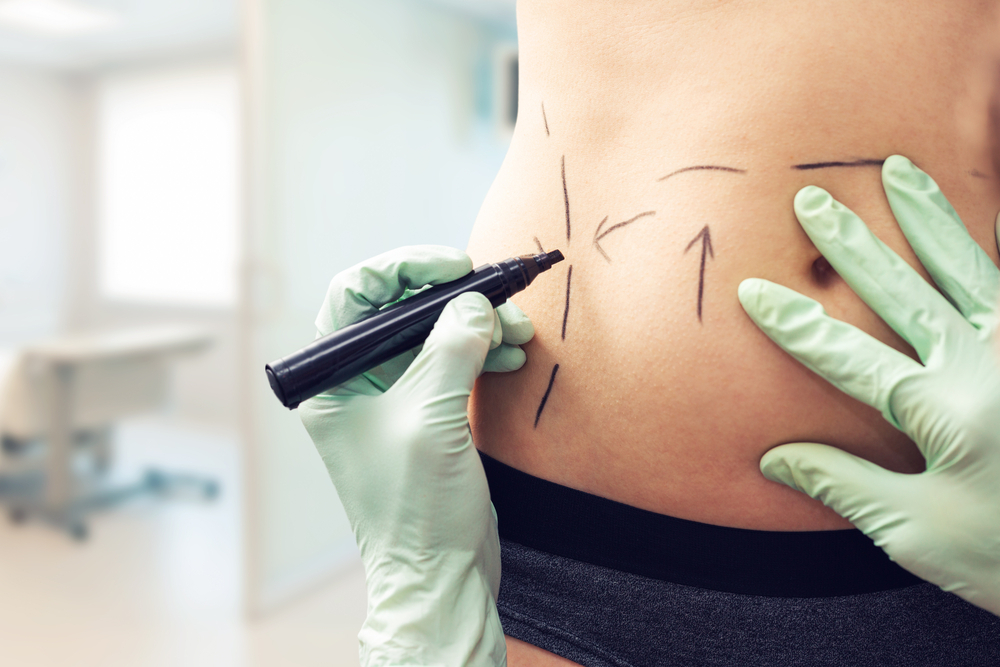 Men and women who want to tighten sagging skin, eliminate stubborn pockets of fat, or sculpt specific areas of their bodies may get the results they're looking for from non-surgical body contouring. At Franklin Skin and Laser in Franklin, TN, we offer several effective body sculpting services. During a consultation, we'll discuss which technique or combination of techniques will work best to help you achieve your aesthetic goals.
What Is Body Contouring?
Non-invasive body contouring involves using non-surgical approaches to reshape areas of the body. Depending on the technique and method, the procedure can tighten skin, remove excess fat, and build muscle.
Though these procedures are not designed for weight loss, body contouring treatments can be effective for reducing fat in problem areas where weight loss hasn't been effective.
Why Should I Consider Body Contouring?
People choose non-surgical body contouring when they want to appear thinner or more toned but do not want the discomfort or long recovery periods associated with surgical options. Non-surgical procedures can target the following areas:
Abdomen

Flanks (love handles)

Chin (double chin)

Thighs

Arms

Under the buttocks

Back and bra fat
If you are in good overall health but want to improve the look of these areas, body sculpting may be the answer.
The Benefits of Body Contouring
Choosing non-invasive body contouring procedures eliminates much of the discomfort and inconvenience involved with surgeries and general anesthesia. Other benefits of body contouring include:
Minimal downtime

Natural-looking results

Long-lasting results

Cost-effective treatments

Sculpted, more youthful appearance of targeted areas

Better muscle definition

Smoother skin

Significantly reduced fat in targeted areas
Most importantly, body contouring can be helpful for a wide range of body types.
Types of Body Contouring
There are many types of body contouring treatments, but these are some of the most popular technologies used to eliminate fat and tighten skin:
Cryolipolysis:

Targeted fat freezing
Laser Lipolysis:

Targeted heat energy
We offer several effective methods of body contouring at our Franklin, TN, office to meet a variety of needs.
CoolSculpting
With over 8 million treatments worldwide, CoolSculpting has been proven effective. This procedure uses controlled freezing to destroy fat cells without affecting surrounding areas. CoolSculpting is a great way to help you reach your goals, and you can resume normal activities as soon as your treatment is over.
Emsculpt Neo
Emsculpt Neo is a two-in-one FDA-approved body sculpting treatment that reduces fat and helps to build muscle through RF heating and high-intensity focused electromagnetic energy. With Emsculpt Neo, you can receive a full-body solution.
CoolTone
Magnetic impulses are the power behind innovative CoolTone treatments. If you are looking for improvement in the appearance of your abdomen, buttocks, or thighs, this fast treatment may be the answer. CoolTone requires zero downtime, and results are long-lasting.
Z-Wave
For clients who are trying to reduce cellulite, we recommend non-invasive Z-Wave treatments. A convenient 40-minute treatment with FDA-approved Z-Wave can smooth the look of cellulite while promoting microcirculation and lymphatic drainage.
RF Microneedling
Traditional microneedling creates tiny wounds on the skin to encourage new collagen production. It is ideal for treating large areas of the body where light textural improvements and superficial resurfacing are desired.
Microneedling with radiofrequency is a deep-tissue treatment that can reduce the appearance of cellulite, melt fat, and tighten skin while improving the overall tone and texture of the skin in the treatment area. RF microneedling promotes the natural production of collagen, elastin, and hyaluronic acid to give your skin a more youthful, smoother appearance without surgery.
Exilis Ultra 360
Everyone is affected by skin laxity at some point. Exilis Ultra 360 is a type of body contouring that uses radiofrequency and ultrasound technologies to tighten loose, sagging skin. This technique offers superior flexibility and can be used on almost any area of the body.
Gynomast
Surgery isn't the only option for removing excess male breast tissue. We offer CoolScupting treatments to eliminate fatty deposits in breast tissue.
Ultra Femme 360
Many women are bothered by vaginal laxity. Some are looking for solutions to stress urinary incontinence or painful intercourse. Feminine rejuvenation can address these concerns and help restore the look of vaginal tissue as you age. Ultra Femme 360 uses heat to tighten the vaginal canal and restore the overall appearance of the vulva.
What to Expect From Body Contouring
Exactly what your non-invasive body sculpting sessions will include depends on which treatment you choose. In general, you can expect your treatment to take place in our Franklin clinic on an outpatient basis. Because no general anesthesia is needed, you can feel comfortable driving yourself to and from the appointment.
Most sessions last between 30 and 60 minutes. In some cases, a series of treatments will be needed to meet your goals. To ensure your comfort, topical numbing agents or local anesthesia may be applied prior to treatment. You will sit or lie comfortably during the treatment and can listen to music, read, or simply relax.
Non-surgical body contouring methods provide natural-looking results that gradually develop after treatment. You may notice improvement within days of the procedure, but the full results may take several months to appear.
What Are Your Body Contouring Goals?
What is body contouring? With so many treatment options and benefits, it may just be your secret weapon for maintaining a fit and youthful appearance. At Franklin Skin and Laser in Franklin, TN, we are happy to answer your questions about body contouring and all of our services. Call today or contact us online for a consultation.