The Power of CoolSculpting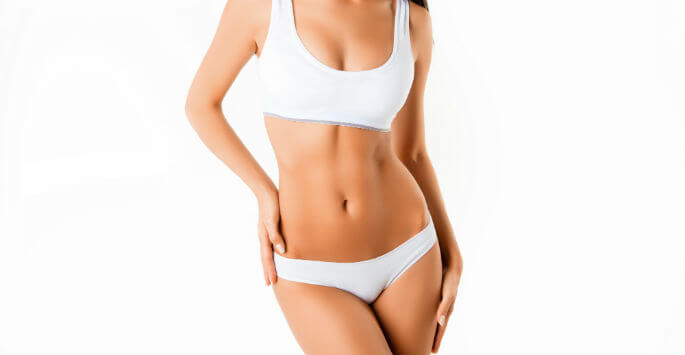 If you have been trying to lose unwanted fat with dieting and exercise and you still aren't having success, it's time to learn about the power of CoolSculpting®, and how this revolutionary new process might benefit you. Stubborn fat can also accumulate as you age, but CoolSculpting® offers a treatment that allows you to feel good about your body again by losing inches not pounds.
What is CoolSculpting®?
This treatment offers a powerful way to eliminate fat in hard-to-lose areas such as belly fat, love handles, the lower back, thighs, and upper arms, and just recently, the under chin area was added. These are problem areas for millions of people, and until 2017 when CoolSculpting® became available to the public, surgery was the only way to remove fat in those stubborn areas. Today, this treatment offers a powerful, non-invasive alternative to liposuction and tummy tuck procedures by freezing the fat cells that are affected by the amazing CoolSculpting® tool. The entire treatment is performed in our office in less than an hour, and two areas may be activated in one visit for your convenience.
Because this new procedure is non-surgical, there is no downtime like traditional fat-reduction surgeries; most people return to work after their visit. As this unique CoolSculpting® tool freezes the fat cells beneath the skin, our clients read, watch TV or use their phone during the visit. The frozen fat cells immediately begin to die, and they are washed out of the body by drinking plenty of water. In as few as 10 days, you begin to see your problem area melt away to sculpt new curves. This is exciting because the treatment process eliminates the stubborn fat that no amount of dieting and exercise could, and you begin to see curves form where there were none.
When Can I See the Total Results?
Each process will take approximately three months to completely wash away the treated cells from your body. The benefits along with no pain or hospital time include losing several sizes and confidently creating a sexy new body! Those fat cells can never return again, and if you decide you'd like more curves, see our team about a second treatment.
Our team at Franklin Skin and Laser in Franklin, TN would be happy to answer any questions you may have about the power of CoolSculpting® for you individually. Simply contact our office today to schedule your consultation, so you can discover the ease of CoolSculpting® and how it applies to you. It is our goal to assist you in improving the physical areas of your body, so you can live life to the fullest!