Subtly Sculpt Your Figure with CoolSculpting in Cool Springs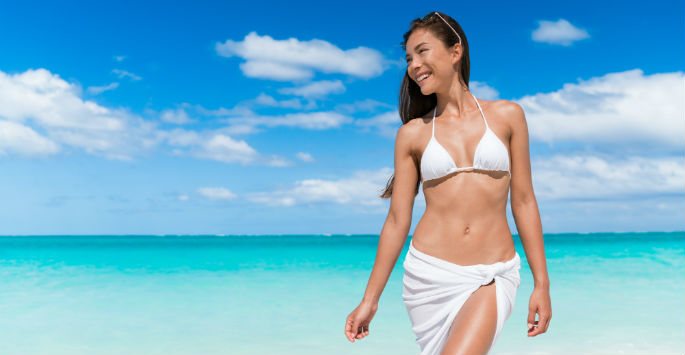 After countless months of dedicated dieting and diligent exercise, you may find that your cosmetic goals continue to lie just outside of your reach. This means that no matter how hard you work, or how many targeted, toning exercises you ultimately do, your natural body type and shape will invariably remain unchanged. Luckily, there are a number of procedures that Cool Springs locals have access to for utterly redefining the overall look of their physiques. If you've been struggling to get rid of love handles, thigh fat or any other trouble zone plagued with disproportionate fat storage, CoolSculpting® could be right for you.
Why Cool Springs Residents Love CoolSculpting®
CoolSculpting® is completely unlike liposuction in nearly every way. This is a totally non-invasive procedure that is performed in the comfort of our office. In fact, these treatments are so simple and hassle-free that a lot of clients spend the majority of their time in-office using their mobile phones or reading their favorite books. There is no downtime or required aftercare with this treatment. With no incisions, no risk of scarring, and no need to take considerable time away from work, this revolutionary fat freezing procedure is the perfect way to selectively targeted unwanted fat in various areas.
How CoolSculpting® Works
Several decades ago, researchers noticed that eating a lot of frozen desserts made some toddlers develop dimples in their cheeks. Given that these tots weren't genetically predisposed to facial dimpling, the logical assumption was that freezing temperatures resulted in a gradual elimination of fat. Throughout the years, this understanding was refined for application as a non-surgical fat removal procedure, and the field of cryolipolysis (fat freezing) was born.
Having learned this, you might think that getting rid of unwanted fat can be as easy as placing an ice pack on your underarm flab or your inner thighs. In truth, however, cryolipolysis must be carefully moderated and controlled in order to be both safe and successful. Fat freezes at a higher temperature than muscle and skin. Thus, by applying the precise temperature for optimum cooling, it becomes possible to protect all of the tissues and structures that surround the targeted fat. It is also important to freeze fats to the point of crystallization. It is only then that sufficient damage will be sustained for causing the treated cells to die off. Once this die-off occurs, the damaged fat will be broken down and gradually routed out of the body. This is what will ultimately produce the desired slimming effect.
Is CoolSculpting® the Right Body Sculpting Procedure for You?
You can find out for sure when you visit us at Franklin Skin and Laser for a consultation. We would be more than happy to assess your case and determine if this treatment can work for you. Contact us today to book an appointment at our office in Franklin!