Skin Tightening With Morpheus8 in Franklin, TN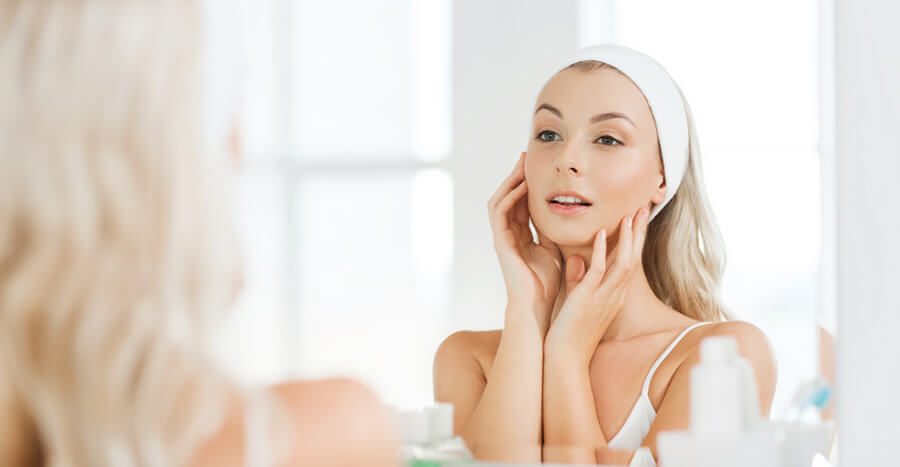 Are you struggling with facial wrinkles or sagging skin as a result of aging? Morpheus 8 skin tightening may be able to help. At Franklin Skin and Laser, our minimally invasive anti-aging treatments work to restore facial tightness, tone, and texture. We can help you structure your treatment plan and tell you more about Morpheus 8, an innovative skin treatment method.
Are you looking to tighten the skin and lines on your face? At Franklin Skin and Laser, we offer the Morpheus 8 skin tightening treatment to help you reverse signs of aging. Don't hesitate to call our friendly receptionists to learn more about Morpheus 8 and other treatments we offer, or to book your consultation today, at (615) 800-7879.
What is Morpheus 8 Skin Tightening?
Morpheus 8 is a skin-tightening device that uses non-surgical methods to improve the appearance of your skin. The Morpheus 8 procedure combines micro-needling with heat to encourage the body's natural collagen and elastin production. Instead of undergoing an intensive facelift, non-invasive facial tightening provides similar results without the recovery or downtime. Morpheus 8 can also treat parts of the body like your buttocks or abdomen.
Who is a Good Candidate For Morpheus 8?
Morpheus 8 is suitable for all skin tones and types and works on both men and women. It's best to undergo a consultation with our cosmetic professionals to best determine if you are a good candidate for a Morpheus 8 treatment. During your initial consultation, we can review your medical history and skin conditions to ensure treatment will be safe and effective.
Morpheus 8 Benefits
There are numerous benefits to a Morpheus 8 procedure. Some of these benefits include being a non-surgical method for therapy, requiring minimal recovery, being suitable for hard-to-reach areas, tightening loose skin, deterring active acne, reducing pore size, evening tone and texture, and improving the appearance of stretch marks on your skin.
Non-Surgical Method
Undergoing surgical procedures comes with significant recovery and downtime requirements, which can be painful and difficult to fit into your schedule. Since Morpheus 8 is an in-office procedure, it is quick and easy to receive treatment and carry on with your daily routine. Recovery can vary from two days to two weeks, depending on your personal healing.
Minimal Recovery
During the minimal recovery phase, you may experience mild redness, swelling, or bruising. Some scabs may develop over the treated area. It's best not to engage in sun exposure or swimming for 24 hours following treatment. Staying hydrated will help you heal faster by keeping your skin moisturized, so it's best to drink ample water during recovery.
Suitable For Hard-to-Reach Areas
Morpheus 8 can penetrate hard-to-reach facial tissues and correct the surface of your skin. This specification can help you treat smaller areas that are traditionally difficult to target with surgical methods. It can also reconstruct your tissues, making them stronger and more effective.
Tightens Loose Skin
One of the main benefits of Morpheus 8 is its ability to tighten loose skin. This is especially beneficial for older clients who are losing elastin and collagen as they age. Replacing these properties helps to create a more defined jaw, cheekbones, and under-eye area. We can help you address which areas of your face you want to target and tighten.
Active Acne Deterrent
Unlike other acne treatments that solely focus on acne scarring, the Morpheus 8 treatment is one of the few options that also treats active acne. If you are having a major breakout that you can't control, undergoing skin tightening can help your acne dissipate and clear. The process helps to reduce sebaceous glands, deterring future breakouts as well.
Pore Size Reduction
Morpheus 8 is especially useful for targeting stubborn enlarged pores. Since the treatment fights off sun damage, it is useful for minimizing the appearance of pores, so your skin looks more clear and luminous. In doing so, the process can also create an improved skin texture and tone.
Evens Tone and Texture
Since the Morpheus 8 treatment promotes collagen development, it has a significant effect on your skin's tone and texture. As the skin produces healthier collagen levels, its amino acids lessen dark spots and acne bumps. Collagen can also help to slightly lighten your skin tone, creating a brightened and alert appearance.
Stretch Mark Improvement
Finally, Morpheus 8 is useful for treating stretch marks. Like skin texture, stretch marks can protrude and create uneven tones on your skin. Treatment can help reduce redness associated with fresh stretch marks or minimize the set-in white scars left on the skin. Stretch mark improvement is typically sought after on the stomach and thigh area. However, it is useful for multiple sections of the body struggling with stretch marks or scarring.
Franklin Skin and Laser Can Help You Tighten Skin and Lines With Effective Morpheus 8 Skin Tightening in Franklin, TN
At Franklin Skin and Laser, we put client satisfaction first. Our treatment plans are structured around your individual needs and goals. Dr. Bengelsdorf has been in practice for over 20 years, performing consistently effective cosmetic procedures and minimally invasive surgeries. Our team is looking forward to helping you achieve your aesthetic goals next!
Are you looking for Morpheus 8 skin tightening in Franklin, TN? The expert team at Franklin Skin and Laser is here to help you restore your youthful appearance. Our Morpheus 8 skin treatment is safe and minimally invasive, so you can return to your daily routine as soon as possible. Don't hesitate to call us today, at (615) 800-7879.