Save 25% on Your CoolSculpting Treatment This Holiday Season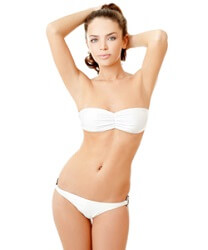 It can be hard to maintain your figure during the holidays. With so many parties, dinners, and family get-togethers filling your days, you might end up with a muffin top by the time the new year has arrived.
At Franklin Skin and Laser, we can make maintaining your figure easy and pain-free. CoolSculpting can help you freeze away those unwanted inches plaguing your waistline. From now until December 22nd, we are offering a 25% discount on CoolSculpting treatments for one full area of your body.
Take advantage of this amazing holiday gift from us to you by contacting Franklin Skin and Laser to schedule an appointment for your CoolSculpting session. We can help you retain the beauty of your body this holiday season.