Melting Away Your Double Chin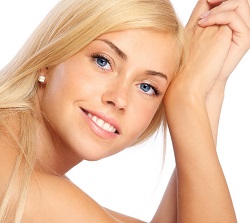 Even just a small amount of excess fat under your chin can negatively affect your image. Your profile can be easily disrupted by even a slight bulge in the area under your chin, so when there is a fair amount fat under your chin, it can be an unsightly and embarrassing issue.
A solution to your double chin issue comes in the form of Kybella, a cosmetic injectable that targets and eliminates the fat that comprises your double chin. Kybella permanently destroys the fat in the area to give you a smoother and sleeker profile with enhanced contours and appeal.
Contact Franklin Skin & Laser Center to schedule a consultation for your Kybella injections. Physician Dr. Steven Bengelsdorf has all the skill and expertise necessary to provide you with beautiful results.