Kybella: Bringing Your Chin from Double to Single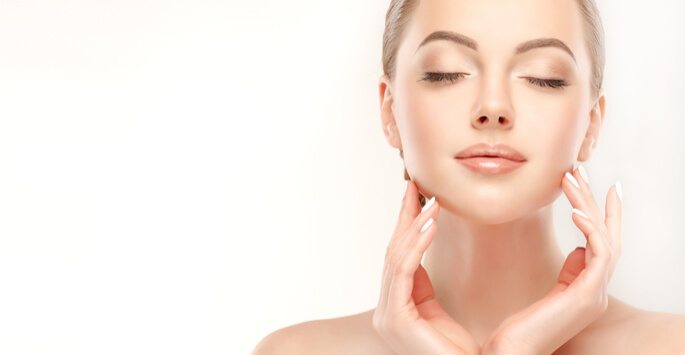 If you have excess fat underneath your chin, you probably realize how hard it is to get rid of it. There are no effective diets or exercises out there aimed at submental fullness, also known as a double chin. A double chin can happen to almost anyone, no matter how fit and young they are. Luckily, you can change your double chin to a single one through the revolutionary treatment known as Kybella®.
What is Kybella® and How Does it Work?
Kybella® is a synthetic version of one of the acids our bodies produce naturally. When strategically injected into the unwanted fat, it attacks the cells. This leaves the fat cells unable to store fat. The fat released from these cells is then flushed out of the body naturally. Your body only produces fat cells until your a teenager. This means that your results with Kybella® can be permanent because the destroyed fat cells will not be able to store fat in the future.
What to Expect with Kybella® Treatments
In order to ensure you get the best possible results, the first step in the Kybella® process is to come in for a consultation. Appointments will need to be spaced at least one month apart in order to give the body enough time to flush out the released fat. To begin the process, injections sites are marked. How many injections you will need per session can vary from person to person. You can expect each appointment to take merely minutes. Since there is no downtime after treatment, this is a popular procedure to have done during a lunch break.
Why Choose Kybella®?
There are many benefits associated with this double-chin treatment. Some of the highlights include:
It is non-surgical and non-invasive

Results are permanent

There is no downtime after treatment

It has been approved by the Food and Drug Administration

Results develop gradually and appear very natural
Contact Us Today to Find Out More
If you are ready to learn more about how Kybella® can help you say goodbye to a double chin for good, be sure to reach out and make an appointment with Franklin Skin and Laser. At our convenient locations in Franklin, TN, a friendly member of our team would be happy to answer your questions and help create a personalized treatment plan just for you. Contact us today to set up your consultation – we look forward to speaking with you!