How to Freeze Fat Away and Feel Amazing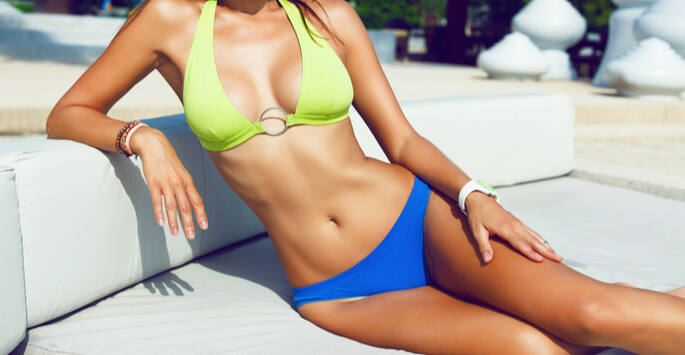 Getting the perfect body is as simple as eating right and exercising, right? Unfortunately, for most people, the answer is no. There are certain areas of the body, such as the love handles, thighs, and upper arms, that tend to hang onto their pockets of fat no matter what you do. Does this mean you have to give up on having that dream body? Absolutely not! Thanks to advancements in cosmetic treatments, you now have the ability to lie back and freeze fat away, leaving you looking and feeling amazing!
What is Fat Freezing?
Medical researchers made an interesting discovery one day. While observing children eating popsicles, they realized that their cheeks were losing fat. Their skin was completely unaffected and they were experiencing no pain. As it turns out, fat cells are more sensitive to dramatic fluctuations in temperature than the surrounding skin and tissue. This led to the development of fat freezing!
The process involves a device being placed on the target area where it will safely lower the temperature of the fat cells to the point that they crystallize. Once they have crystallized, they die and release the fat they have been storing into your body. Your lymphatic system is then able to do what it does best, flush it out!
How Soon Do I See Results with Fat Freezing?
Your body does not flush out all of the released fat at once. Most people begin to notice results three weeks after they have had their fat freezing session. Full results will typically make an appearance after two to three months, but your body may be flushing out fat for as long as six months.
While some people are disappointed at first to learn their results are not instant, they are typically happy when they realize that their gradual improvement will appear quite natural. Your new body will reveal itself the same way it would with diet and exercise alone.
Where Does Fat Freezing Work?
This incredible treatment can freeze fat away on any of these very common problem areas:
Double chin

Abdomen

Love handles

Banana roll

Bra fat

Back fat

Ankles

Calves

Upper arms
Get In Touch with Us for More Information
If you are ready to take your body to the next level and freeze fat away, please feel free to make an appointment with Franklin Skin and Laser. At our convenient locations in Franklin, TN, our caring and dedicated team of professionals will be pleased to explain this option in greater detail and answer any questions you may have. Contact us today to set up your consultation – we look forward to speaking with you!