How Many CoolSculpting® Treatments Are Needed to See Results?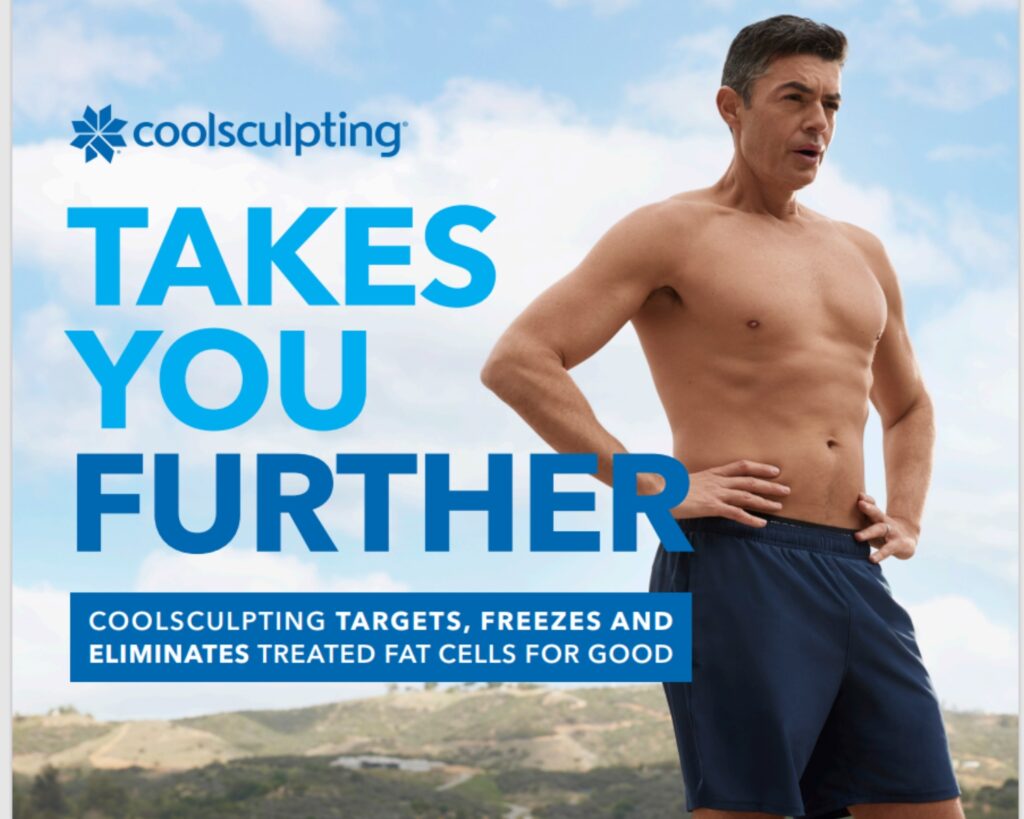 If you are looking for a way to reduce fat in certain areas of your body, we may have the solution at Franklin Skin and Laser in Franklin, TN. Instead of burning it away, you can freeze it away with CoolSculpting. This treatment targets hard-to-lose fat from areas such as the abdomen and thighs and eliminates it, allowing you to enjoy a more sculpted appearance without surgery.
At Franklin Skin and Laser, our patients always come first. All of our services are supervised by a board certified physician, and we care for each patient by finding the least invasive ways to achieve their goals. At our clinic, we specialize in helping our patients reduce unwanted fat through our CoolSculpting treatments.
What is CoolSculpting?
CoolSculpting is a non-invasive fat reduction treatment that can target stubborn fat in many areas of the body. It is a treatment that uses cooling technology to freeze and kill fat cells. These fat cells are then eliminated naturally by the body. This treatment can be a good option for patients who have stubborn areas of fat that are more resistant to diet and exercise.
How Does CoolSculpting Work?
CoolSculpting treatments use a method called cryolipolysis. Because fat freezes at a lower temperature than skin, muscle, and other tissues, this technique can be used to freeze the fat without damaging the surrounding tissue.
After the device is placed on the skin, the fat in the area is cooled to a specific temperature which causes the fat cells to freeze and die. Then, the lymphatic system eliminates the dead fat cells leaving the treated area more slim and toned.
CoolSculpting is a body contouring treatment that is ideal for individuals who have reached their ideal weight but still have pockets of fat that they want to get rid of. CoolSculpting shouldn't be used to lose weight because it doesn't remove significant amounts of fat. Instead, it smooths, contours, and tones areas such as the abdomen or thighs.
Where Can CoolSculpting Be Used?
Traditional CoolSculpting can be used to treat areas that have pinchable fat. If you can "pinch an inch" of fat, then you are likely a good candidate for the treatment. Some of the common services that we provide are:
CoolSculpting for the Chin
CoolSculpting for the Belly
CoolSculpting for the Thighs
At our center, we also offer DualSculpting™. We can use two machines at the same time to treat more than one area, allowing you to receive your treatment twice as fast. With DualSculpting, you can eliminate your double chin and contour your waist at the same appointment.
What Factors Can Affect the Number of CoolSculpting Treatments Needed?
The Area Being Treated
Some areas of the body such as the thighs or abdomen, may need more sessions to see the best CoolSculpting results. Other smaller areas such as the chin, may only need one treatment.
The Amount of Fat in the Target Areas
Some areas of the body have more fat or denser fat than other areas. If you are treating an area that has significant amounts of fat cells, you may want to schedule a few sessions before the results become more noticeable.
The Desired Level of Fat Reduction
Your individual goals for treatment can affect how many treatment sessions you schedule. If you are looking for subtle changes with only a little fat removal in very targeted areas, you may be happy with the results after just one treatment. However, if you are looking for more significant changes, you may want to plan for multiple treatments.
Your Individual Response to the Treatment
Everyone responds differently to CoolSculpting treatments. Some people can see results after one treatment while others may need more. We can reassess after each appointment to see how your body has responded and to see if you desire additional fat reduction in the area.
What Are the Typical Number of Treatments Needed?
Typically, CoolSculpting for the chin will require one or two treatments. CoolSculpting for the belly or thighs may need two or three treatments. The minimum time in between CoolSculpting treatments is around 30 days. We may recommend that you wait longer in between your sessions to allow the previous treatment to take effect. The removal of damaged fat cells in the body can take anywhere from five to 12 weeks since CoolSculpting results gradually increase.
What is the CoolSculpting Process Like?
To determine the right course of treatment for you, we will meet with you to discuss goals and expectations and to go over your medical history. All of this will help us determine your suitability for the treatment and allow us to develop a treatment plan for you.
When the day of your treatment arrives, we will clean your skin and apply a gel pad. This pad helps to protect your skin. The applicators will be put in place, and the treatment will begin. The skin that is in the fat layer will be drawn up into the applicator.
You may feel pressure from the vacuum, and you may start to experience coldness, tingling, or numbness. During your CoolSculpting treatment, which generally takes around 35 minutes, you can relax and read a book or watch a movie.
Freeze Away Fat With CoolSculpting Treatments in Franklin, TN
At Franklin Skin and Laser, we are here to meet with you to talk about your stubborn fat and the goals that you have for your body shape. With CoolSculpting treatments in Franklin, TN, we can provide you with non-invasive, no-downtime treatments that can address these concerns. Contact us online or call (615) 595-8177 to learn more.