How Long Does Juvederm Last?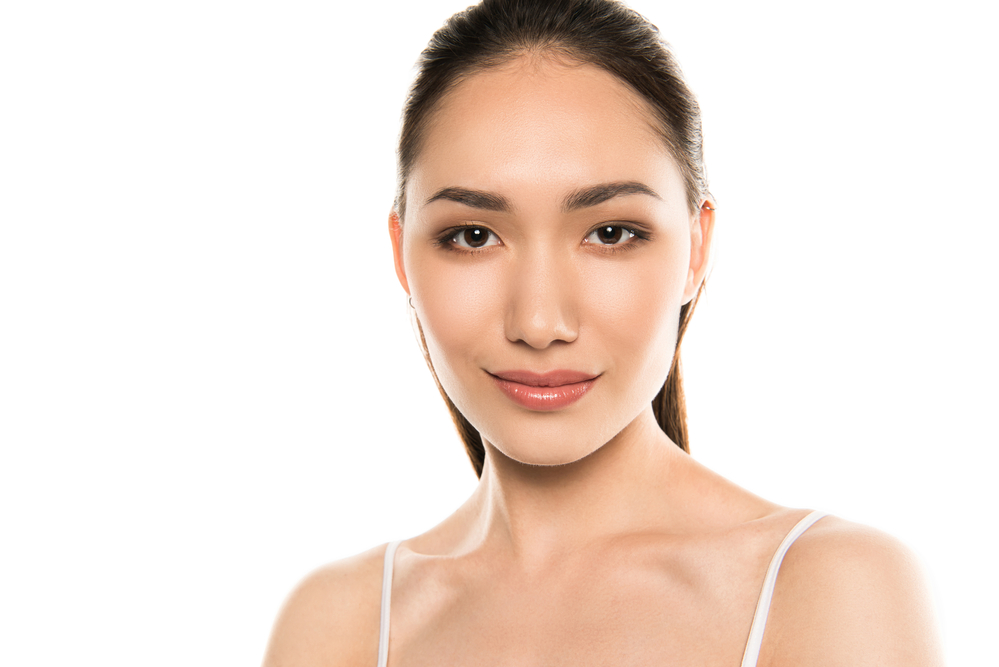 There are many reasons why clients come to Franklin Skin Laser in Franklin, TN, but one of the most common treatment areas is the face. Cosmetic concerns such as wrinkling, sagging skin, a lack of volume in the lips, or sunken cheeks affect countless people in Cool Springs. But fortunately, there is a minimally invasive treatment available. Juvederm injections can help you even out your features and get rid of the negative signs of aging.
If you opt for dermal fillers, you'll need to come to the clinic on a regular basis for maintenance treatments. While many injectables only last for several months, some of the treatments available here at Franklin Skin Laser only need to be administered every 1-2 years. Today, we will examine how long you can expect various fillers to last and what you can do to augment your results.
How Long Can You Expect Juvederm To Last?
Arguably, this brand of injectables is the leader in the field of dermal fillers, which is why it is used by many celebrities. Because there are so many different options that can either be used on their own or combined, there is something for almost everyone. If you'd like to add volume to your cheeks, you can choose a thicker formula such as Voluma, and if you'd like very fine lines addressed, you can opt for a thin filler like Volbella.
Since every gel is slightly different, you can expect your results to vary. While some of the thicker and more cross-linked treatments can last for up to two years, others will require you to come back to the clinic once or twice a year. Your provider can give you more details about the expected longevity of your treatment and let you know what you can do to make sure you experience the best results possible.
The Standard Fillers
The two standard fillers from this brand are called Ultra and Ultra Plus, and they both last between six and twelve months at a time. They are the most established options and can address moderate to severe wrinkles in the lower face and around the eyes. What's more, they are also often used for lip augmentation.
Ultra is a clear gel that produces natural yet powerful results, and it is often used on beginners because it won't cause a very dramatic change. In contrast, Ultra Plus is thicker, and it can even out more severe wrinkles and skin folds. If you're in your 50s and beyond or your skin is damaged from excess sun exposure, this could be the best option for you.
Voluma
Voluma is one of the newest products, and it is a very thick gel that addresses concerns related to the loss of volume in the cheeks. Patients who have experienced sinking or sagging skin could be great candidates for Voluma injections.
Because this filler is newer, it benefits from more advanced cross-linking technology than the traditional methods. As a result, you can expect your Voluma treatment to last for up to two years if you take good care of your face in between your sessions. This makes it one of the most long-lasting fillers ever created.
Volbella
On the other end of the spectrum is Juvederm Volbella, a very thin and crystal clear gel that is mostly used to correct very fine and specific problems in small areas of the face. Because of its liquidity, this filler is more spreadable, and it can help you get rid of wrinkles as soon as they appear. Sometimes, it is also appropriate for lip augmentation, especially if the client would like subtle results.
After your Volbella treatment, you can expect a very natural look that doesn't take very long to settle. If you opt for this filler, you should plan to visit us once a year for your maintenance appointment.
Vollure
Vollure is a great in-between option because it is not as thick as Voluma and not as thin as Volbella. Therefore, it is a great filler for anyone looking to get rid of mild or moderate wrinkles around the mouth and nose. We often recommend this option to clients with marionette lines, parenthesis lines, and nasolabial folds. Your Vollure treatment will need to be repeated around once every 18 months for best results.
What to Do to Augment the Results
Before clients get dermal fillers for the first time, we always speak to them about their expected outcome. While we can predict the approximate duration of results, they are also dependent on your lifestyle in between sessions. Patients who drink excessive amounts of alcohol, consume nicotine on a regular basis, and expose their skin to the sun are likely to experience subpar results, no matter which filler they choose.
The best way to keep your face looking fresh year-round is to maintain a healthy lifestyle. This might include eating foods rich in nutrients, spending several hours a week exercising, and optimizing your sleep routine. If you've struggled with these lifestyle factors before, you should speak to your provider. We might be able to recommend a nutritionist or exercise professional who can help you.
Combining Fillers with Other Treatments
Sometimes, one type of dermal filler is enough to produce the desired results. But in many cases, clients are looking for a more complete tranformation, and they could benefit from several of our treatments. For instance, you could combine your injectables with a chemical peel, microneedling, or skin tightening treatment. If you also have a stubborn double chin, Kybella could be right for you.
It's important to note that some treatments can be performed on the same day, but others will need to be booked separately. Your provider can let you know the best schedule and come up with a suitable plan.
What Happens at the Cool Springs Clinic?
When you first get in touch, we will invite you to a consultation with our expert providers. That way, they can get to know you and your cosmetic concerns and recommend the best treatments for you. Don't forget to bring your medical history, a record of past treatments, and a list of the medications you take to your initial meeting. This information can help us make sure the treatments we offer you are safe and effective.
Once we've determined whether dermal fillers are the right choice for you and which of the above-named Juvederm products is the best fit, we can book you in for your first session. Depending on the current condition of your skin and your desired results, you might only need one appointment or several.
Your Dermal Filler Session
Fortunately, dermal fillers are minimally invasive, so you won't have to spend a lot of time preparing for and recovering from your appointment. There are very few requirements, and most clients can return to their work straight away. However, there might be some medications that need to be stopped temporarily, and it is usually a good idea to avoid activities that heat up the face, such as strenuous exercise or the sauna, for a few days.
To get started, your provider will numb your treatment area and mark the injection sites. Then, they will use a very fine needle to inject the dermal filler under your skin. The active component, called hyaluronic acid, then begins to hydrate and rejuvenate your tissues. Although you'll notice an instant change, the filler takes around two weeks to settle. At that time, you will be able to see the final results of the treatment.
Get Your Lip Augmentation or Facial Rejuvenation Treatment Today
Countless people are looking to improve the appearance of their face without surgical intervention. Taking great care of yourself and looking your best has many advantages, which include increased self-confidence and a better outlook on life. With Juvederm injectables, you can achieve long-lasting changes that don't need to be maintained every few months. Depending on the filler you choose, you will only need to see us once every 12-24 months.
Their longevity, along with the fact that they are minimally invasive, is one of the most important advantages of fillers. Because you don't need to come to the clinic very frequently and because you won't require a lengthy recovery period, you can participate in this kind of treatment even if you have very little time. Get in touch with us now at Franklin Skin Laser in Franklin, TN to book your appointment with us and find out more about which filler is right for you.