How Can Botox® Treatments Help Me?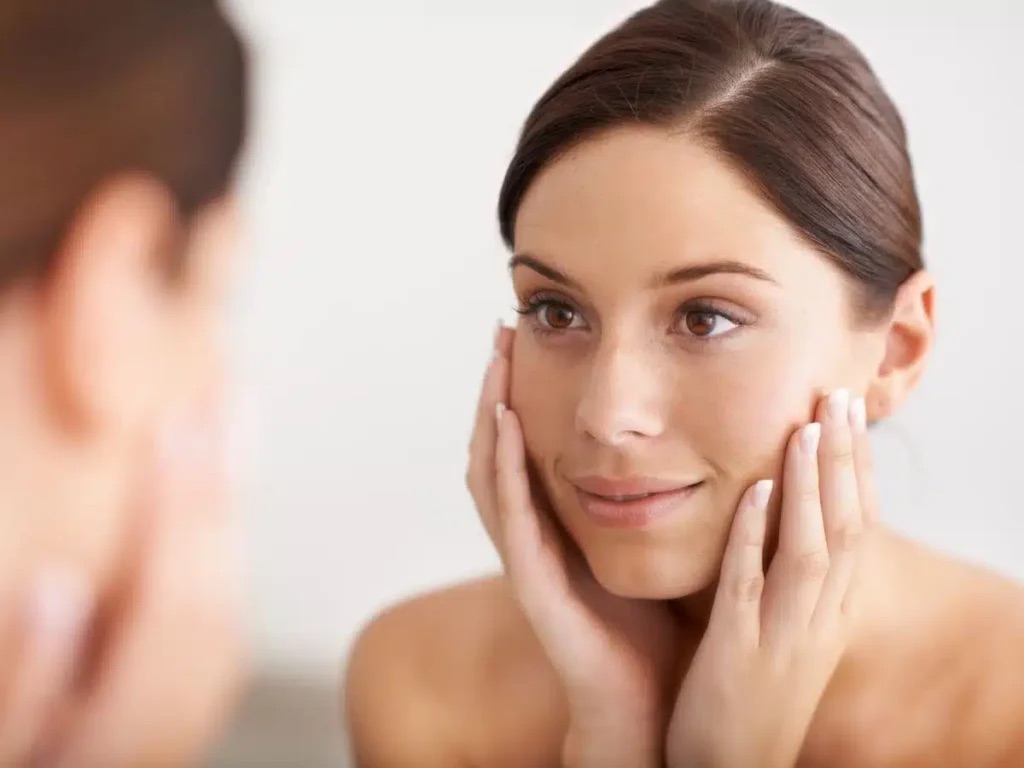 Dynamic wrinkles and fine lines caused by constant muscle movement may appear on your face over time. This is due to your skin losing elasticity. Although these things come with age, and we cannot avoid them, we can treat them. There is a treatment that is more effective than traditional methods, and less invasive than surgery. What is this perfectly balanced treatment for wrinkles and fine lines?
At Franklin Skin and Laser, we offer Botox. Botox injections are quick and easy to administer and deliver long-lasting results. If you would like to know more about Botox and how you can benefit from it, give us a call or visit us in Franklin, TN, to schedule a consultation.
What is Botox?
Botox is a neuromodulator that treats dynamic wrinkles caused by constant muscle contractions. It is an injectable toxin specifically designed to target wrinkles and fine lines. It works by relaxing the muscles in your face to stop contractions that cause tiny folds in your skin, making it look and feel smoother.
Botox is mainly used as a wrinkle treatment. However, it can also be used as a preventative treatment. By using Botox before the wrinkles arrive, you can stop them from happening altogether. This makes Botox a versatile treatment.
How Long Does Botox Take to Work?
Although Botox is not a surgical procedure, it is a straightforward treatment. Results appear gradually and appear naturally. This is because a toxin is injected into the target area and needs time to work. This makes the change in your skin discreet. After your Botox treatment, you will only have to wait about two weeks to see your results.
Does Botox Require Downtime?
Botox is a popular wrinkle and fine-line treatment for many reasons. One prominent benefit is that it does not require any downtime. This means that you will be able to get back to your daily routine after your treatment. Botox injections are perfect for you if you lead a busy lifestyle. If you are not able to take much time off of work, you can still have Botox treatments. Many people are benefiting from Botox. It won't leave you with any pain or discomfort, and you won't need rest after your treatment session.
How Long Does Botox Last?
Botox is a highly effective treatment for dynamic wrinkles and fine facial lines. The results you achieve with the treatment can be enjoyed for up to six months. As the effects of the toxin wear off, you can have follow-up treatments to further extend and enhance your results.
Am I a Suitable Candidate For Botox?
Botox injections are versatile. This means that it can be used by many different people with a variety of skin concerns. If you are looking for a non-surgical, minimally invasive treatment that won't leave you with scarring, Botox is for you. Given that you are in a good state of health and not struggling with any muscle-related chronic disease, you can enjoy the benefits of Botox. Before making any hasty decisions, schedule a consultation with us. We will discuss your goals and skin concerns and review your medical history to determine your suitability for Botox. We will also answer any questions you have about the treatment. This will help you to have realistic expectations and help you make an informed decision.
Botox Aftercare
After you have Botox treatment, you can continue with your daily activities, such as going to work, driving, and exercising. There are a few recommendations we have for after your treatment. This will enhance your results and allow you to enjoy them for longer. Here are a few measures you can take post-treatment:
Avoid applying any pressure or rubbing the treated area for a least four hours after treatment.
Avoid laying on the treated for at least four hours.
Avoid using makeup on the treated area for at least one hour after treatment.
These recommendations will enhance your treatment results and allow your skin to breathe while Botox works in your skin. The results you will gain from these measures will provide smoother, more radiant skin.
The Benefits of Botox Treatments
There are good reasons to choose Botox injections to address your wrinkles and fine lines. Here are a few benefits of Botox:
Botox Offers Natural Results
The results you achieve with Botox appear gradually and result in natural-looking skin.
Botox is Versatile
Botox can be used to treat not only your facial area but your neck and hands too.
Botox Sessions are Quick and Easy
Botox treatment sessions don't take very long, which is perfect if you lead a busy lifestyle.
Botox Requires No Downtime
Because Botox is a non-invasive treatment, you don't have to deal with extensive recovery periods for wounds and incisions to heal.
Botox Can Be Used With Other Treatments
Botox can be used with other non-surgical cosmetic treatments, such as dermal fillers, to further enhance your results.
Botox Ensures Long-lasting Results
The results you achieve with Botox will last up to six months, which means you will only have to have two treatments a year to achieve your desired results.
Botox is a Preventative Treatment
Botox not only reduces the signs of aging but can also be used to prevent wrinkles and fine lines from appearing on your face.
Professional Botox Treatments in Franklin, TN
Botox can help reduce the signs of aging in just a simple treatment session. It has so much to offer, including long-lasting results, quick treatment sessions, and no downtime. It is a suitable treatment for most skin types and skin tones and can be used as a preventative treatment for wrinkles. At Franklin Skin and Laser in Franklin, TN, we offer Botox injections. If you would like to know more about the treatment, process, or anything else, give us a call and schedule a consultation.