Get the Look You Want with Juvederm in Cool Springs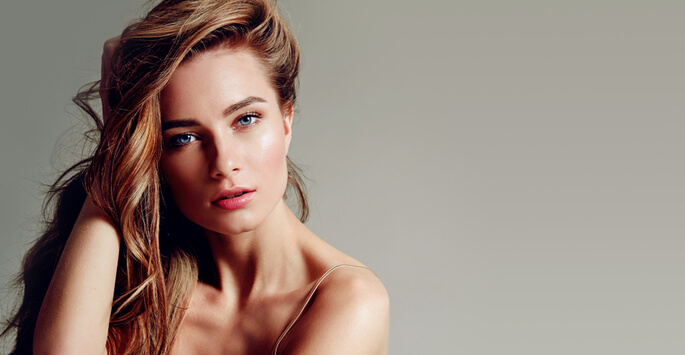 As we age, we begin to develop fine lines and wrinkles on our face that makes us look old and tired. This can lead to a loss of self-confidence. At Franklin Skin and Laser, we proudly offer Juvederm® in Cool Springs to help you regain your youthful countenance. Below, we reveal the answers to some of the most commonly asked questions about this anti-aging treatment.
What is Juvederm®?
Manufactured by Allergan, Juvederm® is an FDA-approved anti-aging treatment made with hyaluronic acid. It can be injected into various areas to make you look younger immediately. Today, it comes in multiple formulations.
Why are There Different Formulations?
There are various formulations of Juvederm® injectable gel so that we can tailor your treatment to your individual goals. The formulations are designed to address different things.
How Does Juvederm® Work?
Hyaluronic acid is extremely similar to material your body naturally manufactures in your joints. The smooth gel made of the hyaluronic acid molecules is primarily responsible for plumping the flat or sunken treatment sites. Secondarily, the gel draws water molecules to the treatment site for the sustained plumping of the treatment area.
How Long Do I Have to Wait to See Results?
You can see the results of Juvederm® immediately. Even better, the results continue to improve in the weeks following your treatment!
How Many Treatments Will I Need?
How long the results of your Juvederm® treatment will last depends on several factors, including your age, lifestyle, and skin structure. For example, wearing sunscreen when you go outside and not smoking will help your results last longer. Initially, the results should last for multiple months. However, follow-up treatments may significantly increase the durability of the results. How many treatments you will need depends on your personal preferences.
Where Can Juvederm® Be Injected?
Juvederm® can effectively add volume to various areas, including:
Lips

Cheeks

Nasolabial folds

Perioral lines

Smile lines

Much more!
Schedule Your Initial Consultation Today
Juvederm® is a safe, effective way to fill in static wrinkles and plump up your lips and other facial areas immediately. For more information on Juvederm® in the Cool Springs area, reach out to the friendly professionals at Franklin Skin and Laser to schedule your initial consultation at our office in Franklin. You may be able to get the look you want with this simple and effective treatment. Contact us today to book your appointment and get started!