Fat Freezing via CoolSculpting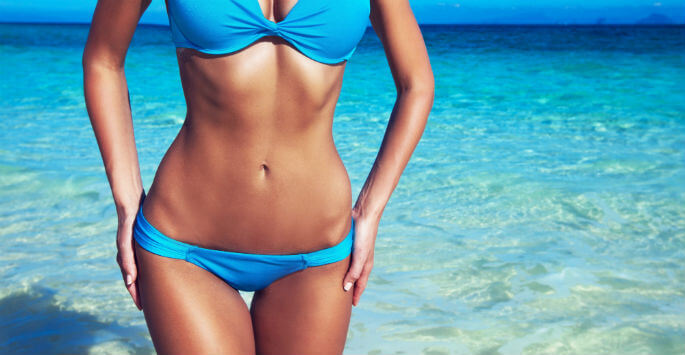 Like many people, you may be eager to eliminate excess fat that's proven unresponsive to dieting, exercise, and even targeted toning activities. Whether you have stubborn fat deposits between your thighs or around your waistline, there's no need to undergo an invasive liposuction procedure to remove them. You can get the results you want by simply taking advantage of the latest innovations in fat freezing. Also referred to as cryolipolysis or CoolSculpting®, this treatment is fast, effective, and virtually guaranteed to bring you closer to your aesthetic goals.
The Science Behind Fat Freezing
Research has shown that fat freezes at a significantly higher temperature than both muscle tissues and skin. As such, it's possible to crystallize and destroy unwanted body fat through the application of cold temperatures, and without causing any damage to the surrounding areas. CoolSculpting® allows consumers to selectively remove pockets of fat across the body to obtain sculpted, better-proportioned, and better-balanced physiques overall. During a CoolSculpting® procedure, a special cooling device is placed directly on top of the client's unwanted fat. Eventually, the targeted fat will have frozen and crystallized, and the client will be free to go. Unlike liposuction, fat freezing does not entail any downtime. There are no incisions with this treatment, there's no tissue removal, and there's no special aftercare.
Why Choose CoolSculpting®?
CoolSculpting® is capable of accomplishing what diet and exercise alone cannot: selective fat removal. Whenever you drop pounds by cutting calories or working out, your entire body grows smaller in a very uniform way. This is both frustrating and problematic for those who want to dramatically alter their proportions. When CoolSculpting® is used, however, it's possible to get the body you've always wanted, and with little to no discomfort or inconvenience.
Another major benefit of this popular fat freezing treatments is the fact that it's quick and easy. Most people spend the entirety of their appointments reading books, watching movies on their mobile devices, or playing games. Best of all, once clients are done with their appointments, they can immediately resume their regular activities.
What to Expect
It all starts with a consultation, so get in touch with Franklin Skin and Laser to learn more about how the CoolSculpting® procedure can help you reach your cosmetic goals. We would be more than happy to assess your case and answer any questions you may have. Contact us today to book an appointment at our office in Franklin, TN.