Emsculpt NEO® for Muscle Toning and Fat Reduction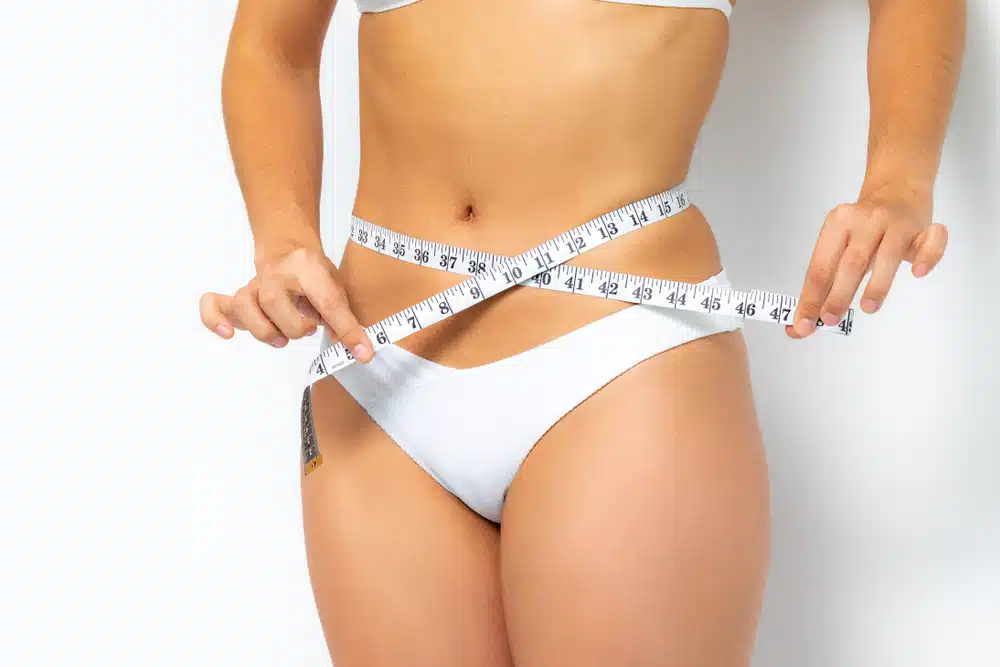 If you have a busy lifestyle, you may not have the time to spend hours in the gym trying to reach peak fitness. Even if you live a very active lifestyle and exercise regularly, you may notice that you still have stubborn bulges of fat that refuse to go away with weight loss. With our Emsculpt NEO technology, we help busy people and individuals who struggle with stubborn fat to tone muscles and burn fat quickly and effectively.
At Franklin Skin and Laser, we are proud to be able to offer state-of-the-art technology to our patients in Franklin, TN. Emsculpt NEO is just one of many treatments that we offer to help you get ahead of your health and body sculpting goals.
What Is Emsculpt NEO?
Emsculpt NEO from BTL is a body sculpting technology that is redefining what can be achieved outside of the gym. This equipment offers two separate technologies to help our patients tone and strengthen their muscles while also achieving additional fat loss in the area. This treatment is targeted toward individuals who are taking care of their bodies through a healthy diet and exercise but who are struggling to tone muscles or lose fat in certain areas.
What Technologies Are Used in the Emsculpt NEO?
HIFEM+® Technology for Toning
The first technology used in the Emsculpt NEO platform is HIFEM+, or high-intensity focused electromagnetic technology. HIFEM+ is designed to painlessly stimulate muscular contractions. When you use your muscles to perform a task or an exercise, your muscle contracts. However, voluntary contractions are not as powerful, targeted, or consistent as the contractions that can be achieved through electromagnetic stimulation.
During one treatment session, the muscles in the targeted area will be stimulated to contract up to 20,000 times. Each of these contractions is also very intense while still being safe and comfortable. Electromagnetic technology is a good way to pack many workouts into one fast session.
RF Technology for Fat Reduction
While HIFEM+ technology can help to burn fat in the area due to the large amount of energy that is needed for muscle contractions, BTL has developed a way to increase fat reduction. RF, or radiofrequency energy is used to effectively eliminate fat cells.
While the muscle contractions are taking place, the Emsculpt NEO paddles are also using radiofrequency energy to heat the tissue. When the tissue is heated, fat cells in the area are destroyed. These dead fat cells are then eliminated naturally by the body in the days after treatment. The heat itself, while at a warm enough temperature for fat cell death, does not damage the skin or other tissues.
What Is the Difference Between Emsculpt vs Emsculpt NEO?
Emsculpt NEO is the new generation of Emsculpt devices. While Emsculpt is a highly-effective body sculpting device, it only includes the HIFEM+ technology. By adding radiofrequency technology, we are able to achieve even more fat-burning power with the Emsculpt NEO machine. In other words, Emsculpt NEO has the same state-of-the-art technology but packs an extra fat-burning punch.
How Long Will It Take to See Emsculpt NEO Results?
Emsculpt NEO results are not instantaneous because your body will need time to respond to the treatment. After one treatment, your body will begin healing and knitting together muscle fibers to create a stronger and more toned muscle. Your body will also need time to flush out dead fat cells. You should begin looking for your results several weeks after your full round of treatments is complete.
During trials of the Emsculpt NEO, the results were impressive. Patients achieved an average of 30% fat reduction from the treatment and a 25% increase in muscle volume. Results can vary from patient to patient.
How Many Treatments Will You Need?
Emsculpt NEO is typically most effective when patients invest in multiple treatments sessions. While some patients can see tremendous results even after the first session, it is common to schedule more. At our clinic, we offer a great package of four treatments for patients who are new to Emsculpt NEO. Ask us about our New to NEO package.
Is Emsculpt NEO Permanent?
When it comes to the fat cell death from Emsculpt NEO treatments, the results can be considered permanent. However, because fat cells are still left behind after the treatment, you will need to maintain a healthy lifestyle. The remaining fat cells can still expand with weight gain which can cause fat in the area to become visible again. However, many people find that once these stubborn fat areas are resolved, it is much easier to keep the areas sculpted.
The muscle toning that is achieved through Emsculpt NEO will need to be maintained through a regular exercise program or through maintenance BTL Emsculpt treatments. Your muscles can lose strength if they aren't used regularly. Emsculpt NEO treatments can be a great way to get you through challenging hurdles in your workout routine and give you a solid foundation to build on.
Emsculpt NEO Treatments in Franklin, TN
Emsculpt NEO can be a great treatment for patients with a BMI of 35 or less who are looking for a way to jumpstart their exercise routine, lose fat, and gain muscle. At Franklin Skin and Laser, we can use this device to treat your abdomen, flanks, buttocks, arms, thighs, bra roll, banana roll, and much more. If you live in Franklin, TN and you are interested in this treatment, contact us today for a consultation. We are available by phone or you can request an appointment online.