Does Juvederm Work Immediately?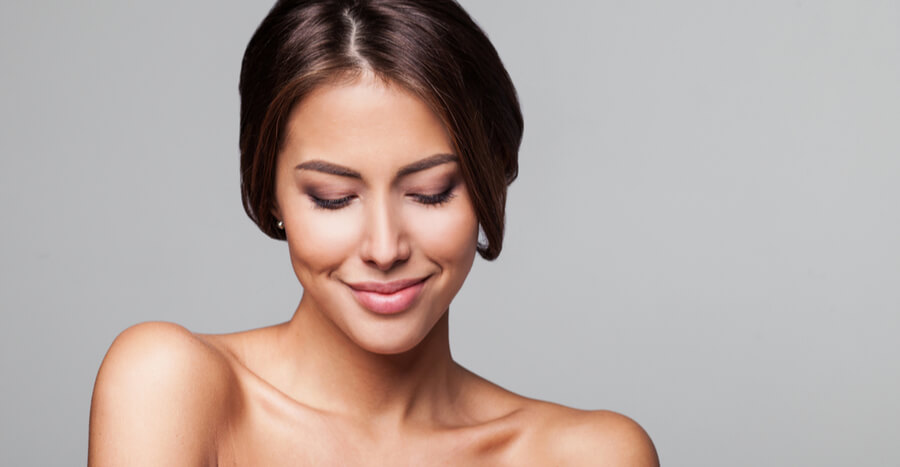 Are you looking for an effective and safe way to get back your youthful appearance? Are you looking for results quickly? If you're looking for something around the Cool Springs area, Franklin Skin and Laser in Franklin, TN can help with our Juvederm injections.
Does Juvederm Work Immediately?
When you have aging concerns like wrinkling or sagging that affect your self-confidence, finding something that works quickly is important. Some dermal fillers tend to work much more quickly than others, including this one. As soon as your appointment is done, you will notice a difference in the way you look.
Over the following week after your appointment, you will see the full results of your treatment.
Why Does Skin Wrinkle?
Wrinkles are caused by a combination of several factors. Your skin is made up of several different chemicals including the proteins elastin and collagen and the sugar hyaluronic acid. Together, these chemicals give your skin its structure, elasticity, as well as its youthful fullness.
But as you get older, your body has a harder and harder time producing these chemicals. This means that the structure of your skin itself changes and gravity can take a firmer hold on it, creating sagging. As its elasticity reduces, your skin is also less able to effectively smooth out when the muscles underneath it are relaxed, resulting in wrinkles.
What is Juvederm?
Juvederm is an injectable dermal filler that targets different areas of your face. Its main ingredient is hyaluronic acid which, as you know, is already present in your skin. You can also find it in your eyes and connective tissues. When it's injected into your skin, it performs several different tasks.
First, it provides fullness to the area it's been injected into, providing fullness for a more youthful appearance. It also helps your skin maintain its natural barrier by keeping it hydrated, attracting and binding to moisture molecules. Finally, it stimulates your body's natural collagen production to help your skin stay supple and elastic.
What Areas Does it Treat?
Cheeks
Over time, you may notice your cheeks getting thinner. This is a natural part of aging, but it can make you look far older than you feel. As you lose fullness in your cheeks, this can also make you look very gaunt.
You can use this dermal filler to put the volume you've lost back into your cheeks, making them look rounder, fuller, and more youthful. If you do this, then you can also add more definition to your cheekbones.
Jowls
As you lose volume in your cheeks and your skin loses elasticity, it will begin to sag. This is what causes jowls to form. You may not appreciate the way these additions to your face make you look.
But if you get injections of this dermal filler in your cheeks, then this will lift the skin and reduce the appearance of jowls that have been forming.
Eyes
The skin around your eyes is much more delicate than the skin on the rest of your face. This is why it's so important to treat it carefully. It's also why it tends to show signs of aging faster than other parts of the face. You may find that crow's feet have started to appear, or that your eyes appear darker.
You can use this dermal filler to put more fullness into the area which will help to reduce the appearance of crow's feet and brighten eyes for a more youthful appearance.
Nasolabial Folds
These are the folds that run from your nose to your mouth. They are also commonly called smile lines or laugh lines. Despite their happy name, these lines are not usually a welcome part of aging.
When you add more volume to this area of your face using this dermal filler, you can smooth out these lines to help you maintain a much younger look.
Marionette Lines
You may find that you have folds going from the corners of your mouth toward your chin. Not only will these lines age your appearance, but they can also make your mouth appear to turn downward. This can make you look constantly sad or upset.
If you get injections of this dermal filler, this will provide more fullness to the area and reduce the appearance of these lines, making you look overall much younger and happier.
Lips
Your lips are a prominent feature of your face. The way your lips look can affect the rest of your appearance. If you have very thin lips, then you may find that you look severe. On the other hand, full lips can help you look youthful and happy.
If you don't like the way your thin lips make you look, this filler can offer you the perfect solution. It can fill them in, making them plumper and evening out asymmetrical lips.
Lipstick Lines
As you've gotten older, have you noticed vertical lines appearing on your lips? These are known as lipstick lines, and they can be a distressing addition to your lips.
You can get injections of this filler in your lips to help add fullness which will, in turn, smooth out your lips and reduce the appearance of these lines.
Everything You Need to Know About Treatment at Our Cool Springs Clinic
Getting Ready for Your Appointment
When you choose our clinic in Cool Springs for your treatment, we will provide you with complete instructions on how you can prepare for your injections. There are a few simple things you'll need to remember during the days leading up to your appointment.
First, make sure that you are avoiding substances like alcohol and tobacco, as these can make your skin more prone to bruising. Similarly, you should also avoid taking medications like Advil and supplements like fish oil and St. John's wort for the same reason.
Receiving Your Treatment
When you visit our clinic for your appointment in Cool Springs, we will welcome you into our clean and safe environment. Before applying the injections, we'll clean your skin and then mark the areas where you're going to receive your injections.
Once your skin is ready, we'll use a very fine needle to apply the product. We'll use multiple injections in strategic locations to help us stay accurate with your results. The entire treatment process is very fast, and you can leave as soon as it's complete.
Your Recovery
Recovering from this treatment is a very simple process. It is also completely painless. As soon as your treatment is done, you can get back to your normal, everyday life as long as you remember to be mindful of just a few things.
You should continue avoiding alcohol and tobacco for the next couple of days. While your skin recovers, you should also stay out of direct sunlight since your skin will be much more sensitive and more prone to burning. Make sure you also don't perform any strenuous activity or anything that could make you sweat a lot.
Your Results
One of the best things about this filler is how easy it is to customize to fit your specific needs. When you discuss what results you want with your qualified practitioner, they will make sure that their strategic injections achieve these results.
The changes you see in your skin can be as subtle or as dramatic as you want. You can also expect results to last for a long time. Depending on where you get your injections, you can enjoy your results for anywhere between 1 to 2 years.
Safety
Juvederm is approved by the FDA to treat cosmetic concerns on the face. It's formulated to be extremely safe and is one of the most popular hyaluronic acid-based fillers because of this. As long as you get your injections from a qualified practitioner like those at our clinic, you can expect your treatment to be both safe and effective.
Who Is a Candidate?
Almost anyone can be a good candidate for this dermal filler. As long as you are in good general health and do not have skin issues like sunburns around the area where you want this filler, you could be a perfect candidate to get treatment.
Call Us Today to Learn More
If you want to get back the youthful appearance you've been missing, our team in Cool Springs is ready to help. Our Juvederm injections will help you look and feel younger and more confident. Book an appointment today at Franklin Skin and Laser in Franklin, TN.