Discover the Skin-Renewing Benefits of Microneedling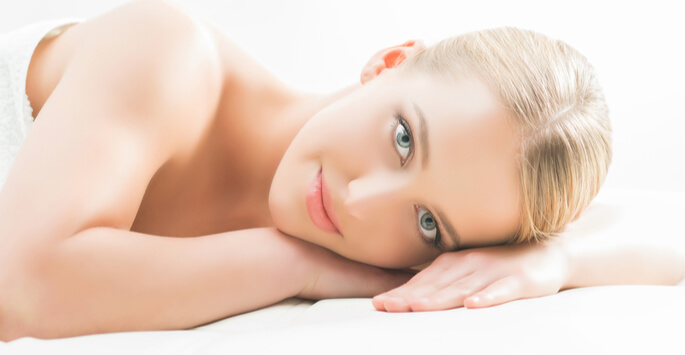 Few cosmetic treatments can rival microneedling when it comes to treating a wide range of skin conditions. From wrinkles to scars to sunspots, microneedling offers excellent results without the need for hospitalization or downtime. A growing number of clients are turning to minimally invasive treatment options that involve less expense and risk of adverse events than some cosmetic procedures.
Microneedling Magic
Although there is a scientific basis for the procedure, the way that microneedling works can seem like magic. The treatment involves the delivery of safe, controlled skin injuries to the surface layers of skin, leading to a renewed production of collagen. After your body lays down a fresh collagen matrix in the treatment area, you should notice fewer imperfections there.
A needling treatment can help improve skin conditions as diverse as blemishes, scars, wrinkles, hyperpigmentation, stretch marks, and more. Patients typically benefit from multiple needling sessions since each successive treatment builds upon the results of prior ones.
How It Works
Microneedling works through the delivery of microscopic openings to the surface area of the skin. Your body replaces old, damaged skin tissue in the treatment area with fresh skin that has less sun damage or signs of aging like fine lines and wrinkles.
Many clients love the way that a needling session works with their own body in a very soft and natural way. We are not injecting you with a foreign substance or some type of implant that will drastically change your appearance overnight. Rather, we are stimulating your body into producing new collagen that will gradually and subtly alter your appearance over the following weeks and months.
Your Procedure
We will begin your microneedling treatment by completely cleansing your skin in the treatment area. Your technician will then gently glide a hand-held device over the surface of your skin. This forms thousands of microscopic channels in your skin, leading to the renewal of skin tissue affected by signs of aging, sun damage, and other problems.
Good Candidates
Almost anyone looking to improve the condition of their skin would benefit from a microneedling treatment, but the procedure is not for everyone. If you have an active breakout or current skin infection, it will need to be cleared up before undergoing this type of procedure.
Aftercare
After your microneedling procedure, you will need to be very gentle with your skin in the treatment area. It is usually a good idea to stick with a good moisturizer and avoid applying makeup at this time, as the microscopic channels created by the treatment will allow any topical product to reach more deeply than normal.
Contact Us
To begin the process of undergoing a microneedling treatment, we invite you to make an appointment with Franklin Skin and Laser. At our convenient locations in Franklin, TN, our caring and dedicated team of professionals will be pleased to explain this option to you in greater detail and answer any questions you may have. Contact us today to set up your consultation – we look forward to speaking with you!