Common Questions About Body Contouring with Liposuction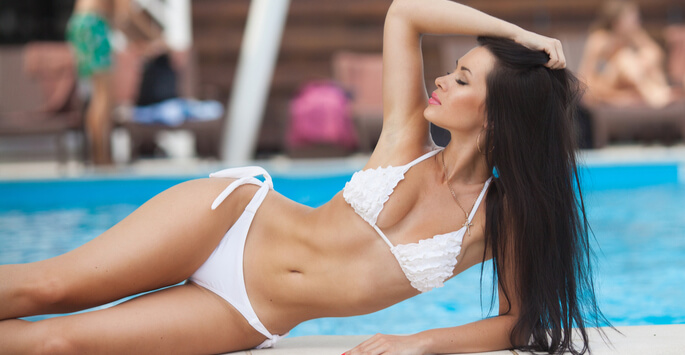 If you are someone who has been frustrated with your results with diet and exercise, you may be considering taking the next step. Body contouring with liposuction can be a great method of finally reaching your body goals. This straightforward method of plastic surgery has a lot to offer. If you are on the fence about pursuing this option due to uncertainty about how it works, we can address some of the most common questions people have.
Are All Liposuction Procedures the Same?
The short answer to this question is no. As medical and scientific advancements have been made, new techniques have been developed. Different techniques have been developed for breaking up the fat prior to removal, which makes recovery easier on the body. The first step in the liposuction process is to have a consultation, where we can discuss your body goals and talk about which methods may be right for you.
How Much Fat Can Be Removed at One Time?
There are limits on how much fat can be removed at once. This is why liposuction is better-suited for body contouring than for dramatic weight loss. If too much fat is removed at once, your risk for complications gets much higher. It can also leave you with dimpled, sagging skin.
Who is a Good Candidate for Body Contouring with Liposuction?
This procedure is meant for those who are at or very near their weight goals. It is designed to help remove stubborn pockets of fat that have not gone away with exercise and diet. As with any surgery, it is important to be in good general health. Being a non-smoker also helps speed up recovery and reduce the risk of complications. At your consultation, your health history will be discussed to ensure that you are a good candidate for liposuction.
Are the Results Permanent?
Fat cells that are removed through liposuction will never come back. That being said, the results are only permanent if you are dedicated to a healthy lifestyle. If you do begin to gain weight, it will likely start accumulating in untreated areas. Eventually, however, the remaining fat cells in the treated areas will begin to grow. In order to get the most out of body contouring with liposuction, it is important to eat right and get adequate exercise.
Learn more about how body contouring with liposuction works and whether or not it is right for you by contacting Franklin Skin and Laser. Scheduling a consultation at one of our offices in Franklin is the first step on the road toward the body of your dreams. We will gladly answer any remaining questions you may have and develop a treatment plan customized to fit your wants and needs. Contact us today to book your appointment!