All About Gynecomastia Surgery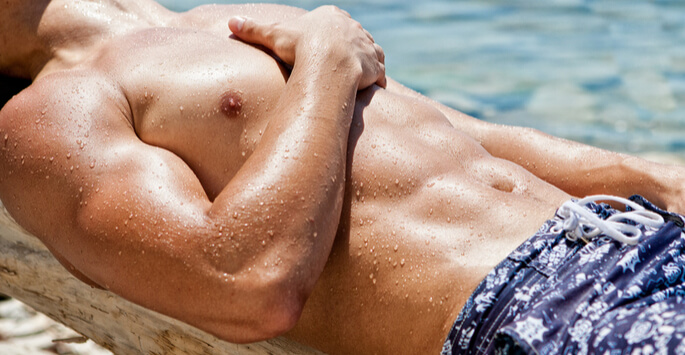 Living with gynecomastia is a daily struggle. A man isn't supposed to have large breasts. Your chest is a part of your physique that should make you proud. When excess breast tissue develops, all you want to do is disappear. You have to wear shirts and sweaters that are baggy to cover up what has happened to your chest. You don't go to the gym anymore because someone might say something. You're too embarrassed to let your partner see you when you go to bed. You want to take back your male physique. Gynecomastia surgery can give you the results you want to see.
How Does Gynecomastia Surgery Work?
Gynecomastia surgery is recommended for men who have enlarged breasts due to the production of excess breast tissue. It is typically caused by a hormonal problem. In some cases, a man may have enlarged breasts because of an accumulation of fat. Even after weight loss, the fat may remain. Regardless of why your breasts are enlarged, your plastic surgeon can help you to feel confident about your chest once again. During the procedure, your surgeon will make openings in your breasts in order to remove any excess tissue. Fat can be eliminated as well. Once the procedure is over, your openings will be sealed. You'll need to take care of yourself and be client while you heal. It's important that you avoid any type of strenuous activity in order to reduce your risk of injury. Keep a close watch on your surgical site as you check and clean it every day. If you have any sign of infection, talk to your doctor.
Feel Like Yourself Again
Once you have fully recovered from your surgery, any discomfort and swelling will go away. Your chest will be smooth once again. You'll be able to wear what you want. You can go to the gym with confidence. Enjoy a new level of intimacy when you feel good about your body. Gynecomastia surgery may be elective, but it's a choice that is well worth it. It will help you to be comfortable with yourself once again.
Learn More About Gynecomastia Surgery Today
You don't have to live with gynecomastia. Your plastic surgeon has the tools needed to change the contours of your chest. To discuss your concerns about your enlarged breasts and learn more about gynecomastia surgery, feel free to make an appointment with Franklin Skin and Laser. At our convenient locations in Franklin, our surgeon will evaluate you, ask questions about your health, and make sure this procedure is the right decision for you. Contact us today to set up your consultation – we look forward to speaking with you!