A Slimmer & Sexier Figure with Exilis Ultra 360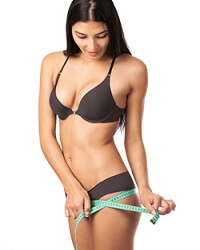 Loose sagging skin has a huge effect on the appearance of your overall figure. If areas like your arms, thighs, and stomach have loose skin, it ruins the natural contours of your body and robs your figure of its attractive shape. Excess pockets of fat may also be present in these areas, which will make the problem worse by giving the skin a lumpy and uneven appearance.
Franklin Skin and Laser Center is excited to announce that we are offering Exilis Ultra 360, the newest option for non-surgical body-fat reduction and body contouring. The system uses ultrasound energy and radiofrequency energy to penetrate deep into multiple layers of skin. The treatment melts away fat, reduces cellulite, and tightens the skin to give you a curvaceous figure with sleek and radiant skin.
Board-certified surgeon Dr. Steven Bengelsdorf can even treat sensitive areas of the body with the Exilis Ultra 360 device, like the skin of the neck. If you want tighter skin and a more attractive figure, contact our office to schedule a consultation.