A Closer Look at How Long the Effects of CoolSculpting® Last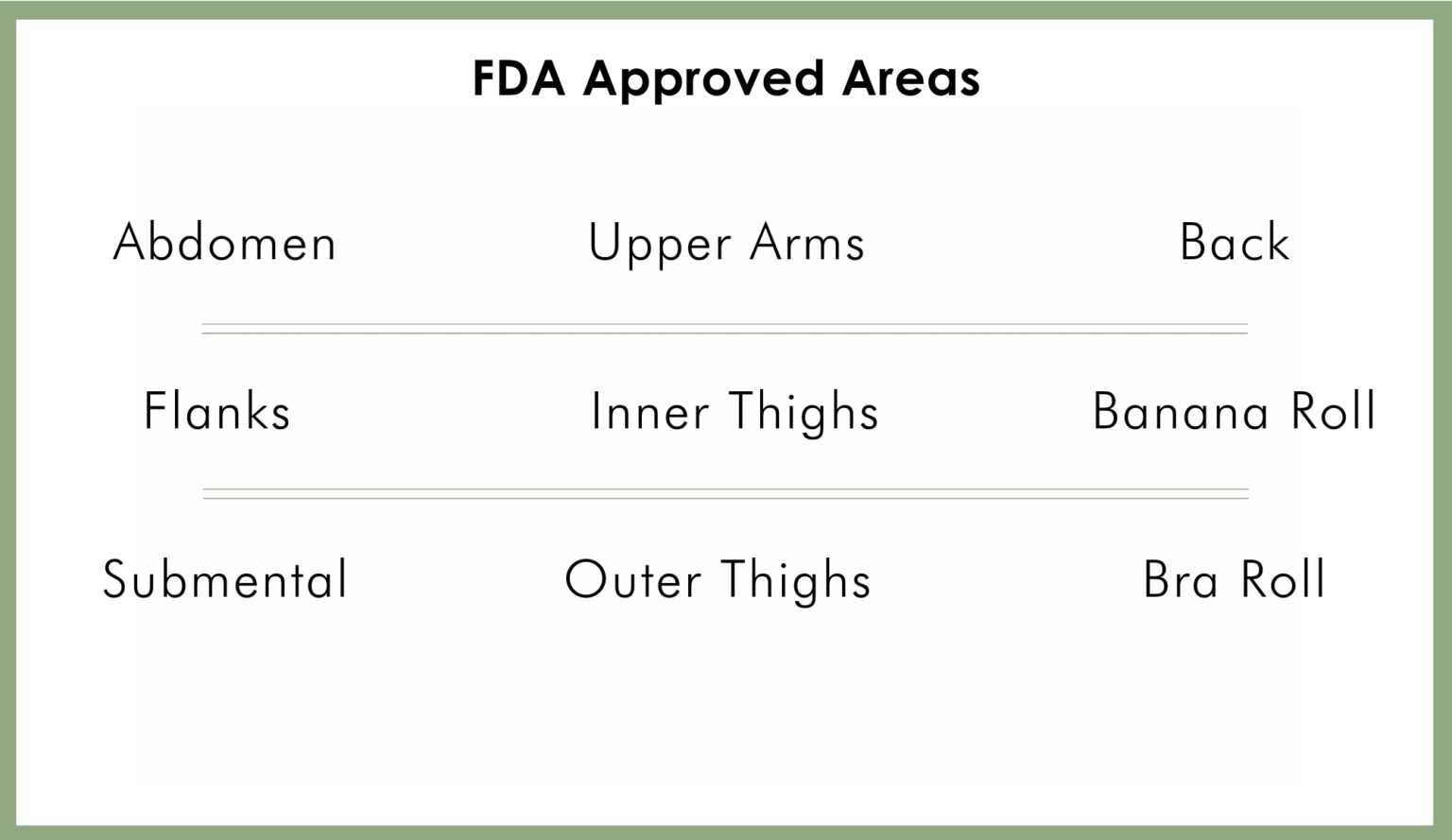 Stubborn fat is a frustration for many people because of how difficult it can be to target. Often, no matter how many sit-ups you do or how many whole foods you incorporate into your diet, there are genetically predisposed areas on your body that simply won't respond to your attempts to spot reduce fat.
At Franklin Skin and Laser, we offer a treatment that can directly target stubborn fat and eliminate it, leaving your body sculpted and giving you more confidence. CoolSculpting is a non-invasive and FDA-approved fat reduction and body sculpting treatment that we offer in Franklin, TN.
What Is CoolSculpting?
CoolSculpting is a treatment that is designed to get rid of stubborn fat without surgical procedures. If you have pinchable fat nearly anywhere on the body, it can be treated using the CoolSculpting method.
CoolSculpting works by freezing the stubborn fat. When the fat cells are brought down to a certain temperature, it induces fat cell death without damaging any of the surrounding tissues. Once the cells are damaged, your body can eliminate them over time, leaving the treatment area slimmer.
How Long Does CoolSculpting Last?
One of the best features about CoolSculpting is that it is a permanent solution for stubborn fat. Any fat cells that are eliminated during treatment will never return. This means that if you have a problem area such as fat that always clings to your abdomen or a double chin and it won't go away with exercising, you can finally get rid of the problem for good.
However, it's important to understand that you can still gain weight in the area. While CoolSculpting permanently destroys fat cells, it won't destroy ALL of the fat cells in the area. The fat cells that remain can still expand with weight gain. This is why it is important to maintain your weight after any CoolSculpting treatment.
Additional Information About CoolSculpting Treatments
Where Can CoolSculpting Be Performed?
CoolSculpting is suitable for any area that has pinchable fat. Common treatment areas include:
Flanks: The flanks, sometimes called love handles, can interrupt the shapely curve from your ribs to your hips. CoolSculpting can be an effective treatment for smoothing bulges in this area.
Abdomen: The abdomen is a common area for fat to collect on both men and women and it can be particularly difficult to target. CoolSculping your belly can be an ideal way to target abdominal fat.
Thighs: If you have pinchable fat on either your inner or outer thighs, it can be targeted with CoolSculpting treatments.
Chin: Double chins, sometimes called submental fat, are often genetic and can even be a concern for very thin people. CoolSculpting for the chin is an effective way to permanently remove your double chin.
Arms: The arms are a common location for CoolSculpting treatments. CoolSculpting applicators are perfect for treating this area.
What to Expect From Your CoolSculpting Treatment
Consultation
Consultation is always the first step of any CoolSculpting treatment. We need to make sure that the treatment is right for you and discuss questions and concerns. Once your candidacy is determined, we will schedule your first session.
Your CoolSculpting Treatment
On the day of your appointment, we will prepare the treatment area for CoolSculpting by protecting your skin with a gel pad. Then we apply the applicator to the appropriate area. The applicator will pull the tissue with the pinchable fat into the device and will then begin cooling it.
The primary sensation that most people feel is coldness as the device begins "freezing" the fat cells in a process called cryolipolysis, as well as a tugging sensation as the tissue is pulled into the handpiece. You might also feel tingling and cramping, often followed by numbness as the area adjusts to the treatment. All of these sensations are typically mild and tolerable.
Treatment Recovery
You can expect a little redness and swelling in the treatment area and you might be a little sore or numb. These are all normal effects from your CoolSculpting treatment and you can expect them to fade with time.
You can return to normal activities after CoolSculpting, but you may want to stay away from activities that are too strenuous. We recommend wearing comfortable clothing after your treatment and calling us if you have any questions.
When Can You Expect Your CoolSculpting Results?
It can take a few weeks to begin seeing results from your CoolSculpting procedure. Your body will be in the process of slowly eliminating dead fat cells. However, after 5-12 weeks, the process will be complete and you can begin to see your results.
Some patients can achieve the results they want in just one session. However, most patients need at least two sessions to achieve the CoolSculpting results that they want. With our personalized services, we will always check in with you to determine if another treatment session is recommended.
If you do want multiple sessions, they will need to be scheduled at least one month apart. All of this and more will be discussed with your doctor during your consultation or follow-up appointments.
CoolSculpting in Franklin, TN
At Franklin Skin and Laser in Franklin, TN, we are happy to offer CoolSculpting treatments. We are also the first in the area to offer DualSculpting™ with two applicators so that you can have more than one area treated at the same time. This can shorten your treatment time and make the process easier. If you want to learn more, contact us today by calling 615-800-7879 or by filling out an online form.